Gallery news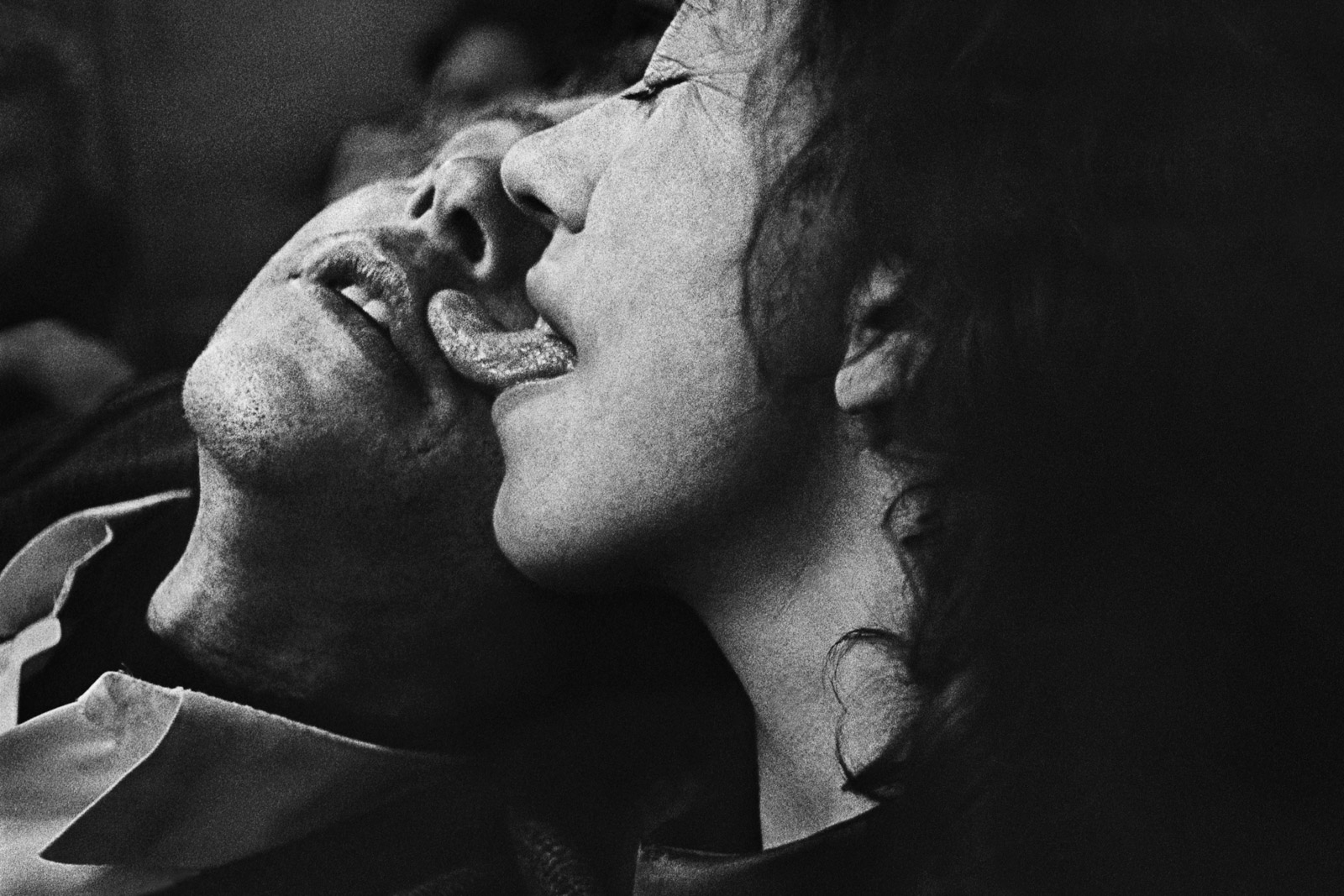 'Café Lehmitz' revisited
11.04.2016 - 12.22.2016
Circulation [Gauthier, Kauter, Nagasawa]
20 days ago
Circulation [Gauthier, Kauter, Nagasawa] is honoured to present "?Café Lehmitz? revisited", an unseen dimension of Anders Petersen's major project ?Café Lehmitz?.
The Café Lehmitz was a former bar frequented by workers of the nearby red light district of Hamburg, Germany. Photographer Anders Petersen (Swedish, b. 1944) first visited the Café in 1962, forging friendships with the patrons which would go on to mark his future existence and artistic practice.
In 1968, he returned to reacquaint himself with the regulars of Café Lehmitz and began to photograph their everyday interactions within the confines of the café. ?Café Lehmitz? is a masterpiece in which the artist, immersed within the daily life of the bar and its patrons, managed at the same time to maintain a ?close distance? (a term coined by Petersen for the title of his 2002 book) necessary for the execution of his work.
Published in 1978, ?Café Lehmitz? immediately pushed Petersen into the spotlight of the international art world. American singer Tom Waits even chose the cover image to illustrate his 1985 album ?Rain Dogs?. For Circulation [Gauthier, Kauter, Nagasawa] Anders Petersen revisits ?Café Lehmitz? to present a selection of unseen photographs from this major body of work.

Anders Petersen (b. 1944 in Solna, Sweden) is renowned for numerous bodies of work and books, including 'Gröna Lund' (1973), 'Café Lehmitz' (1978), 'Fängelse' (1984), 'From Back Home' (2009) together with JH Engström, and 'City Diary' (2012). Anders Petersen?s oeuvre is internationally acclaimed ; his work has been collected by major public institutions, such as the New York Museum of Modern Art or the Bibliothčque Nationale de France in Paris, which held a retrospective of Petersen's oeuvre in 2013.

The exhibition "?Café Lehmitz? revisited" is presented on the occasion of Photo Saint-Germain festival.
© Anders Petersen, Uschi with her husband, Café Lehmitz, 1970