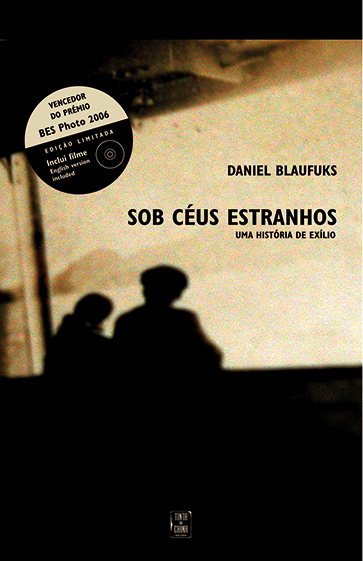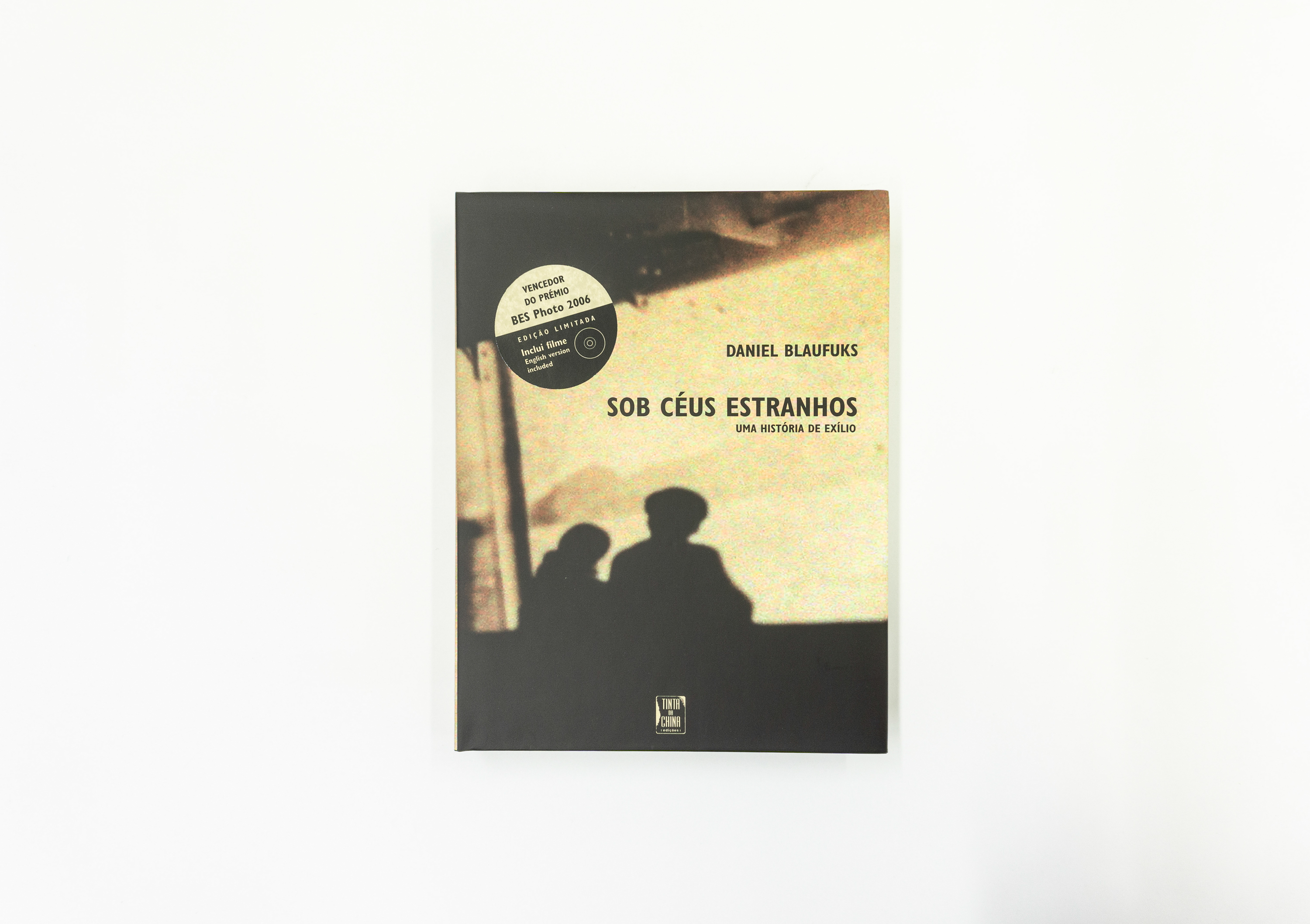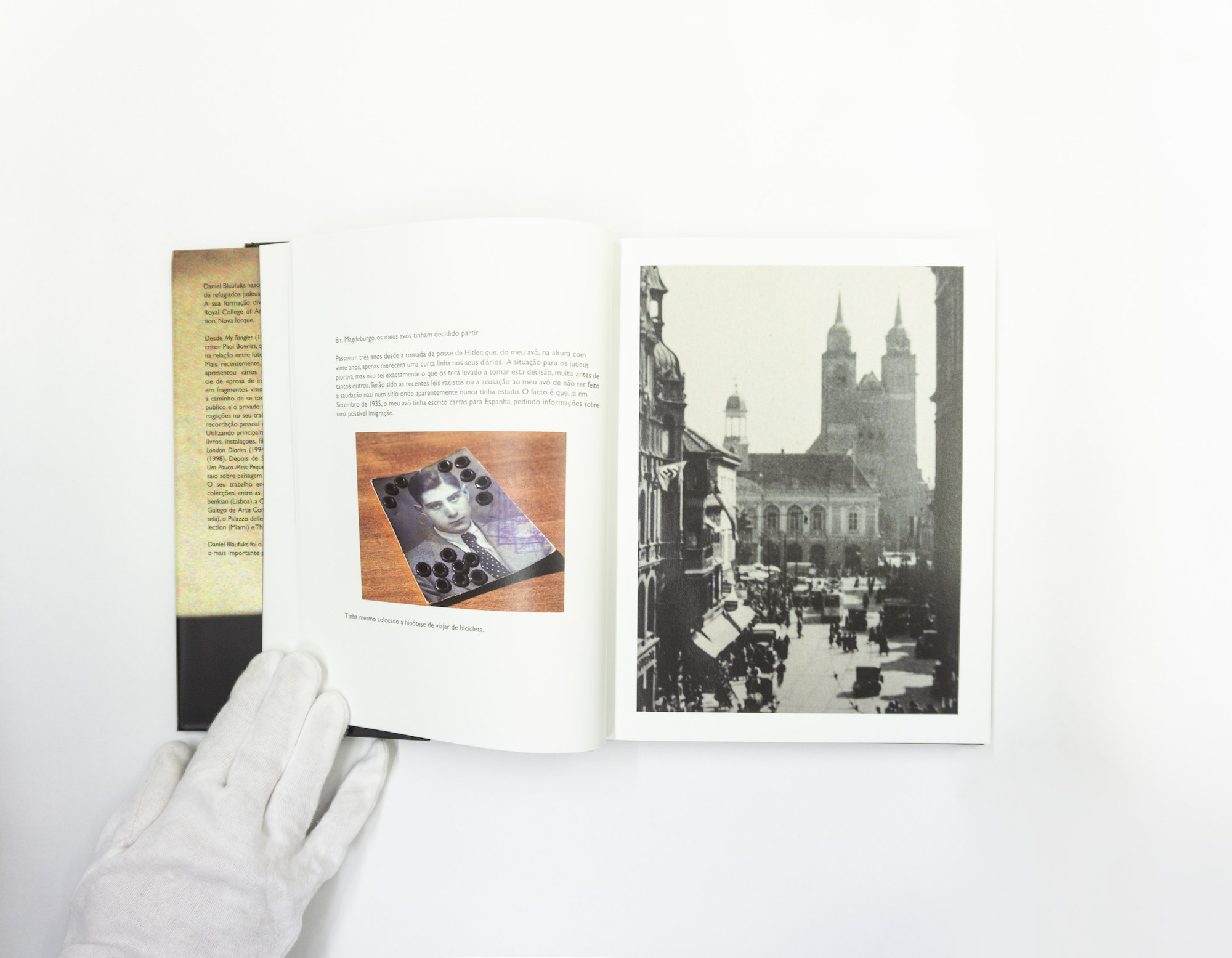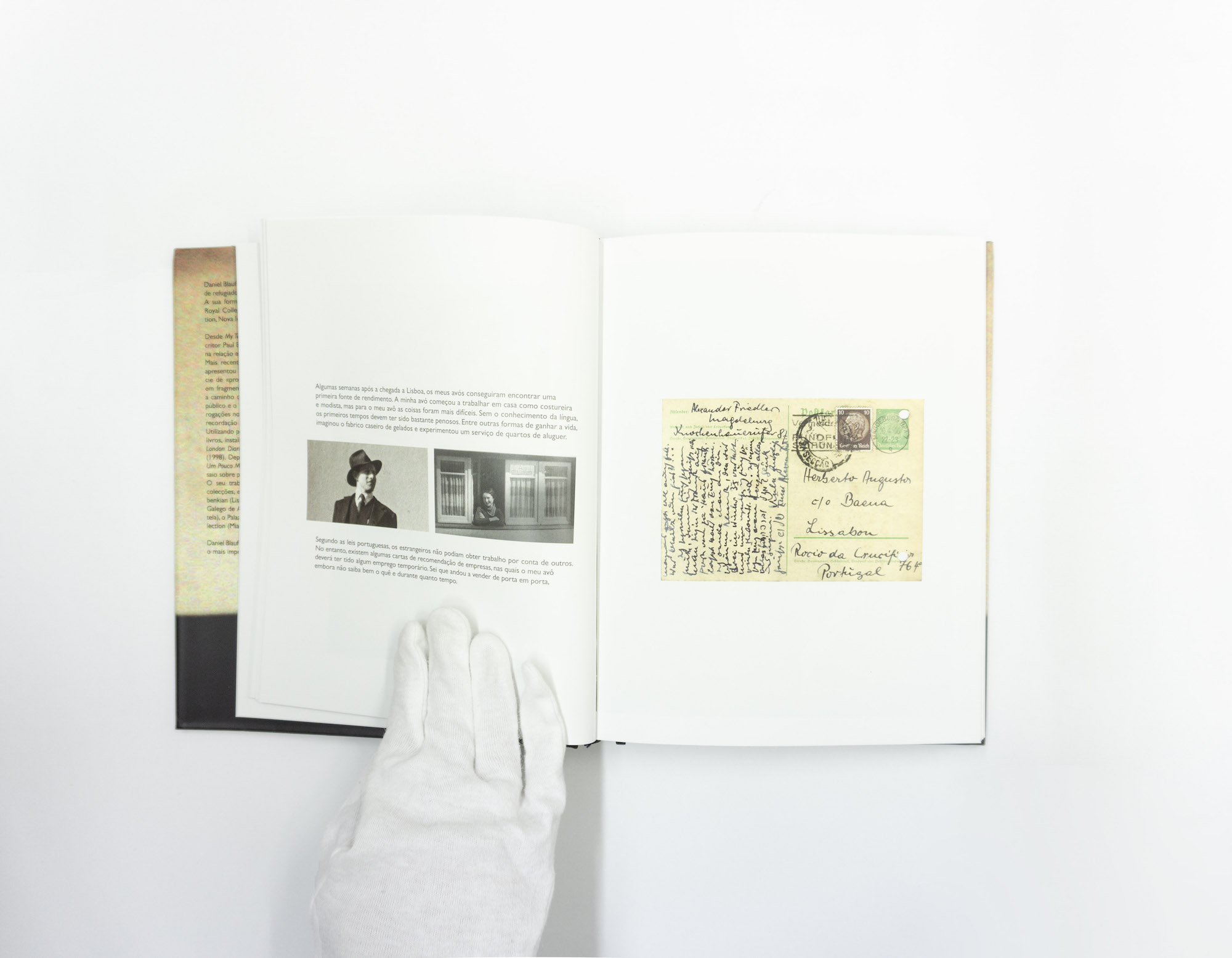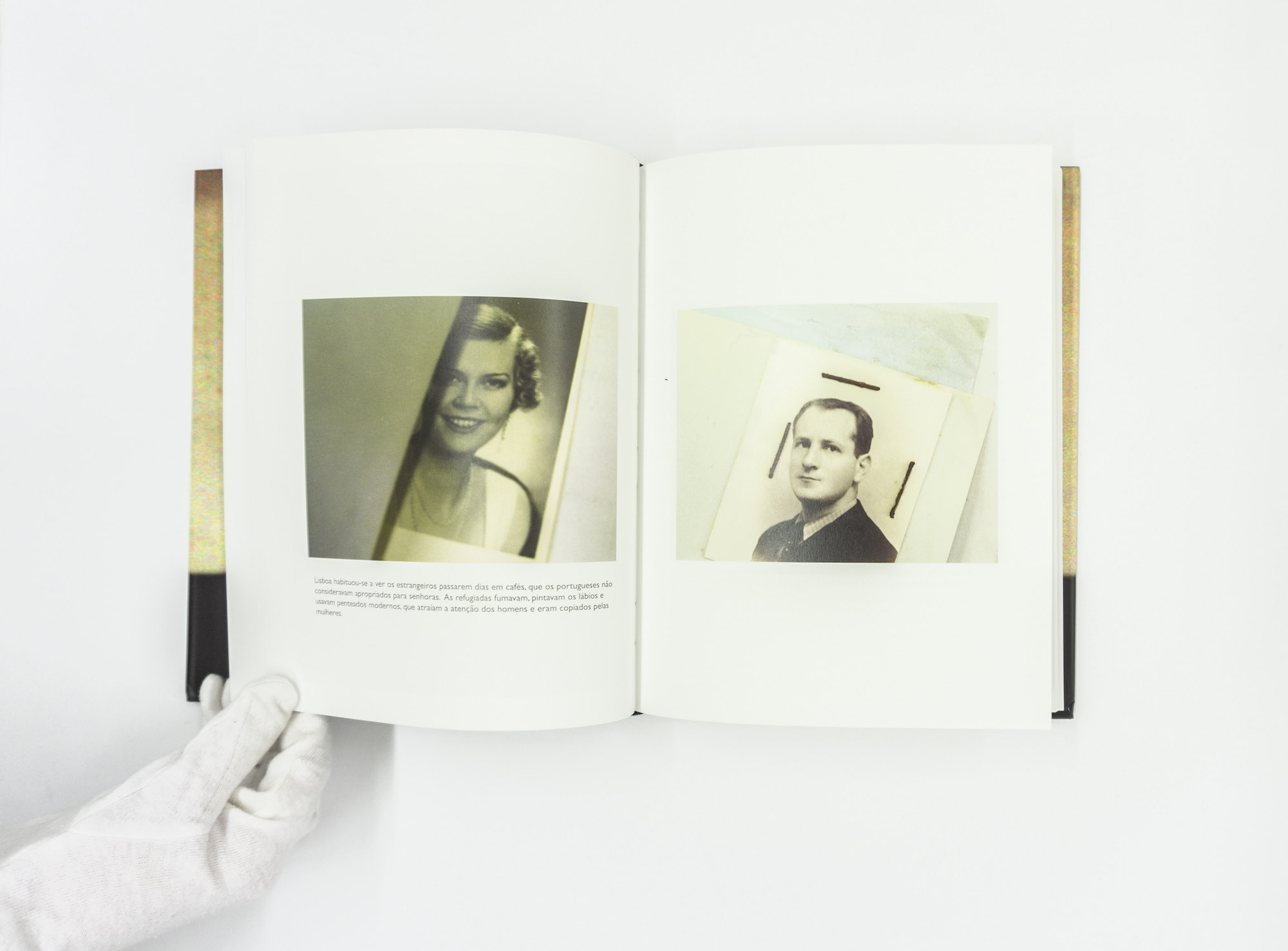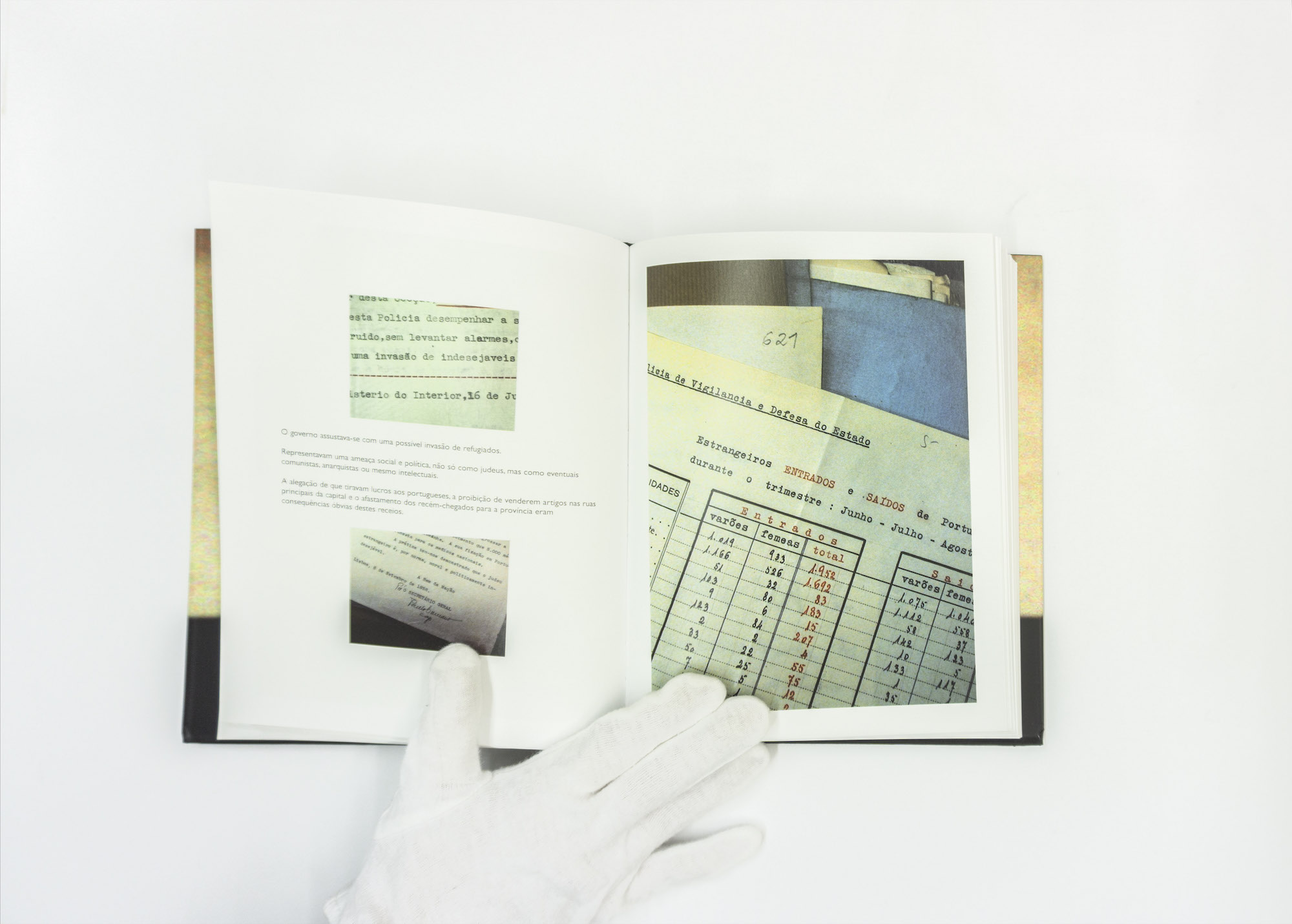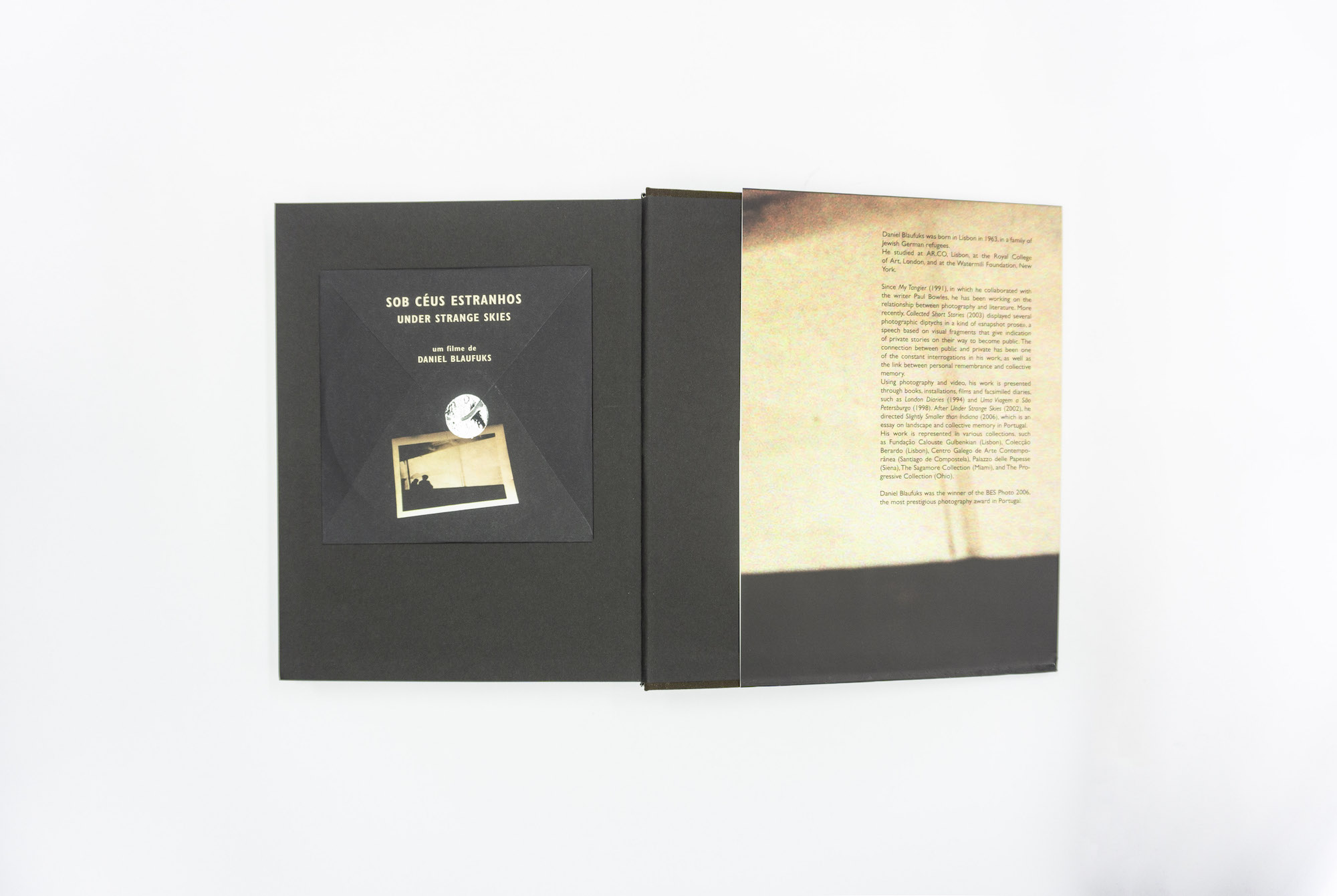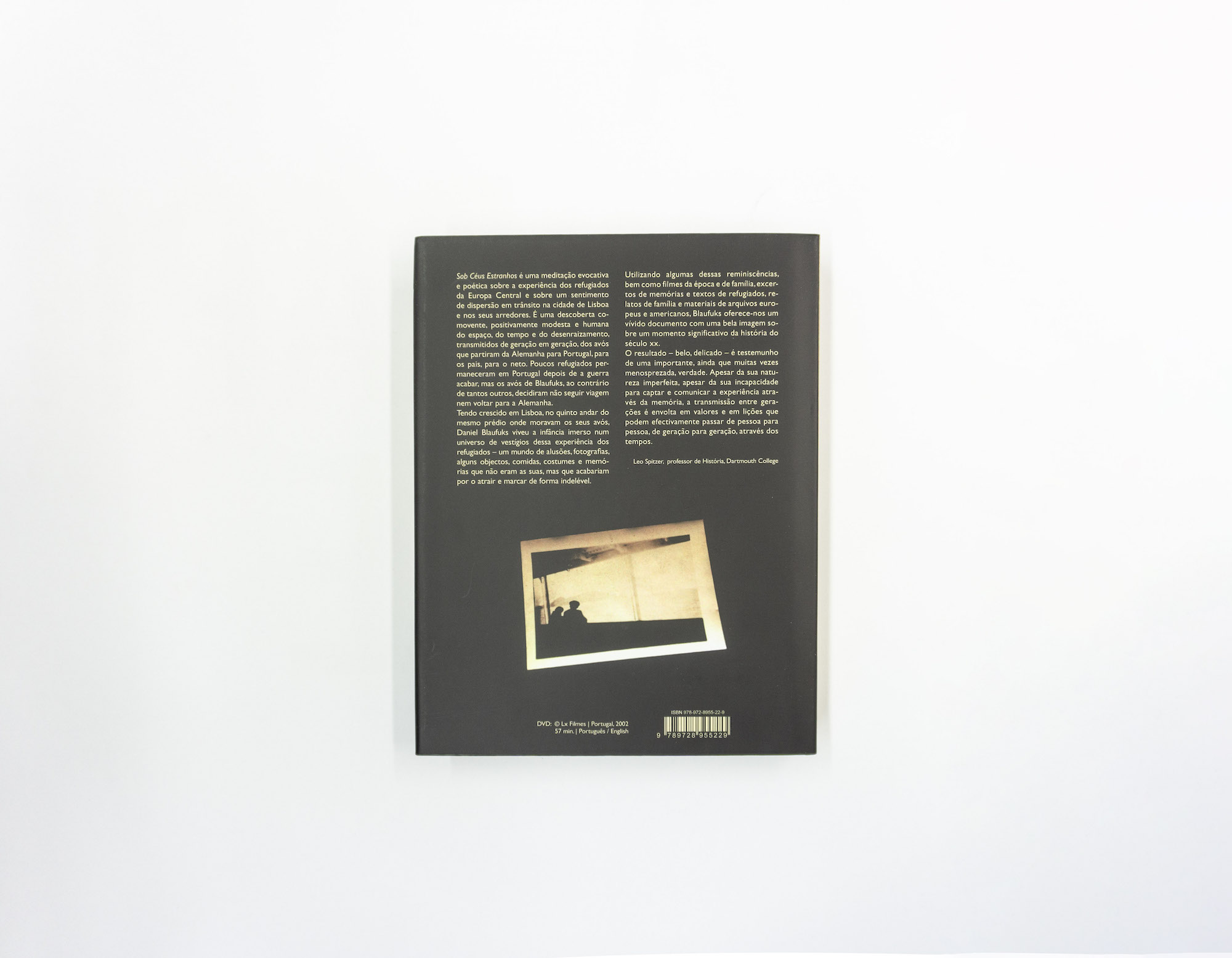 Daniel Blaufuks
Sob Céus Estranhos
Tinta da China, 2007
177x230x25 mm, hardcover, 240 pages
The book includes a DVD of the film
Text and film are presented with an English version, signed
Sob Céus Estranhos is "an evocative and poetic meditation on the experience of Central European refugees and a sense of dispersion in transit in and around the city of Lisbon. It is a moving, positively modest and human discovery of space, time and uprootedness, passed on from generation to generation, from the grandparents who left Germany for Portugal, to the parents, to the grandchild. Few refugees remained in Portugal after the war ended, but Blaufuks's grandparents, unlike so many others, decided not to continue their journey or return to Germany.

Having grown up in Lisbon, on the fifth floor of the same building where his grandparents lived, Daniel Blaufuks lived his childhood immersed in a universe of traces of that refugee experience - a world of allusions, photographs, some objects, food, customs and memories that were not his own, but that would end up attracting him and marking him indelibly.

Using some of these reminiscences, as well as period and family films, excerpts from refugee memoirs and texts, accounts from family members, and material from European and American archives, Blaufuks offers us a vivid, beautifully pictured document about a significant moment in 20th century history. The result - beautiful, delicate - is testimony to an important, if often overlooked, truth. Despite its imperfect nature, despite its inability to capture and communicate experience through memory, intergenerational transmission is shrouded in values and lessons that can indeed pass from person to person, generation to generation, through the ages."

- Leo Spitzer, Dartmouth College
Artist's page