Actualités de la galerie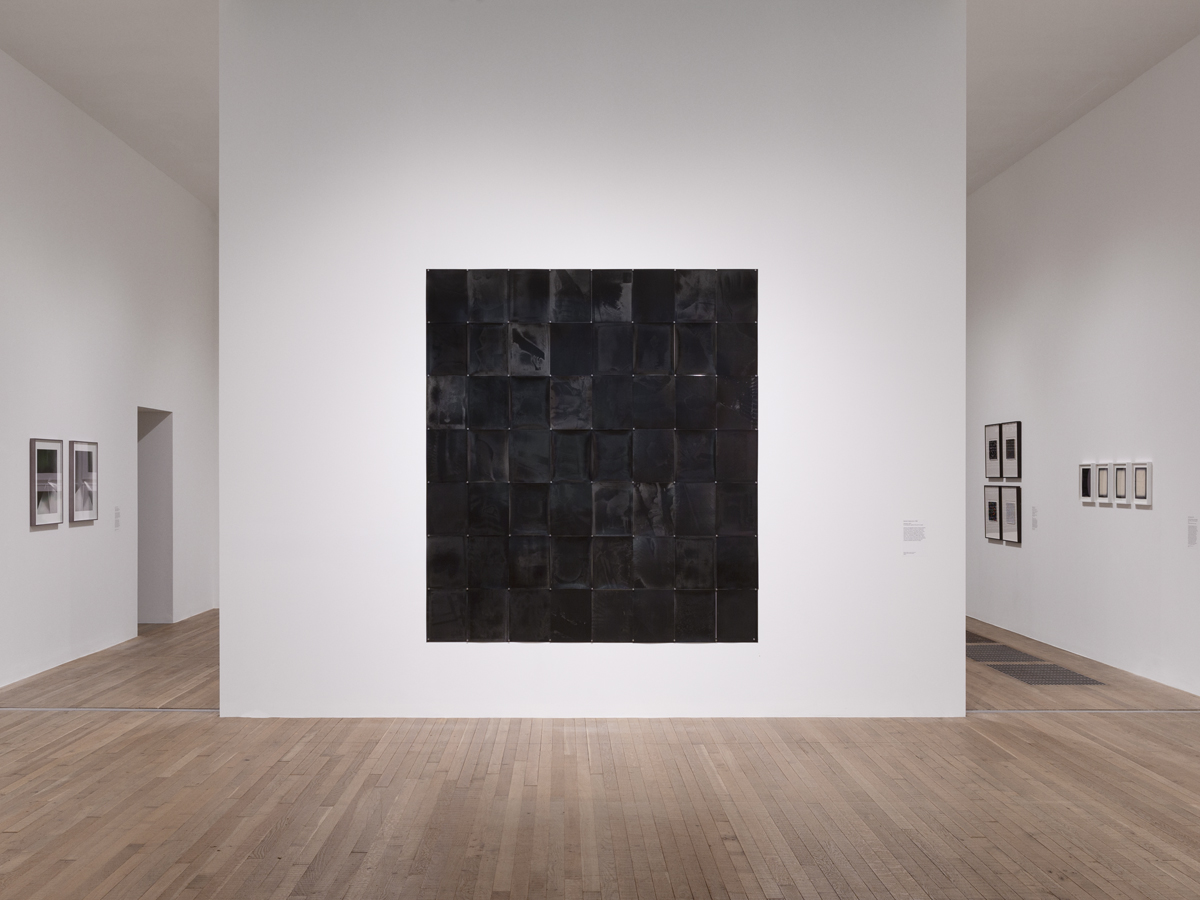 in 'Shape of Light: 100 Years of Photography and Abstract Art'
02.05.2018 - 14.10.2018
Tate Modern, Londres
il y a 16 jours
We are pleased to announce that Daisuke Yokota is taking part in the exhibition Shape of Light: 100 Years of Photograhy and Abstract Art at Tate Modern, London, from May 2 to October 14, 2018. The work on view, entitled Inversion (2015), consists in a set of 56 unique solarized gelatin silver prints, each 35,6x27,9 cm, overall dimensions variable (here, approx. 252x224 cm), mounted onto wall with magnets.

Shape of Light: 100 years of Photography and Abstract Art is the first major exhibition to explore the relationship between abstract art and photography, spanning the century from the 1910s to the present day. It brings to life the innovation and originality of photographers over this period, and shows how they responded and contributed to the development of abstraction. Key photographs are brought together from pioneers including Man Ray and Alfred Stieglitz, major contemporary artists such as Barbara Kasten and Thomas Ruff, right up to exciting new work by Antony Cairns, Maya Rochat and Daisuke Yokota, made especially for the exhibition.

Shape of Light is curated by Simon Baker (former Senior Curator of Photography and International Art, Tate, current director of Maison Européenne de la Photographie, Paris), Emmanuelle de l?Écotais (Curator for Photography, Musée d?Art Moderne de la Ville de Paris), Shoair Mavlian (former Assitant Curator, Tate, current director of Photoworks, Brighton) and Sarah Allen (Assistant Curator, Tate Modern).

Daisuke Yokota?s practice consists in constantly revisiting his own photographs by adding layers of 'accidents', as he puts them, in order to metaphorically signify the superimposition of states of consciousness and memories. Often referring to the concept of echo and reverb, Yokota also establishes links between visual and musical field by questioning, for instance, the duration of a fixed image. Inversion is an installation composed of a multitude of unique black and white solarized photographs. Each print is a transposition by contact on a photosensitive paper of photographs originally printed in Yokota?s artist?s books entitled Matter (waxed) (2014-2015), whose pages are used as positives.

Installation view: © Ollie Hammick, courtesy of the artist and Jean-Kenta Gauthier gallery.