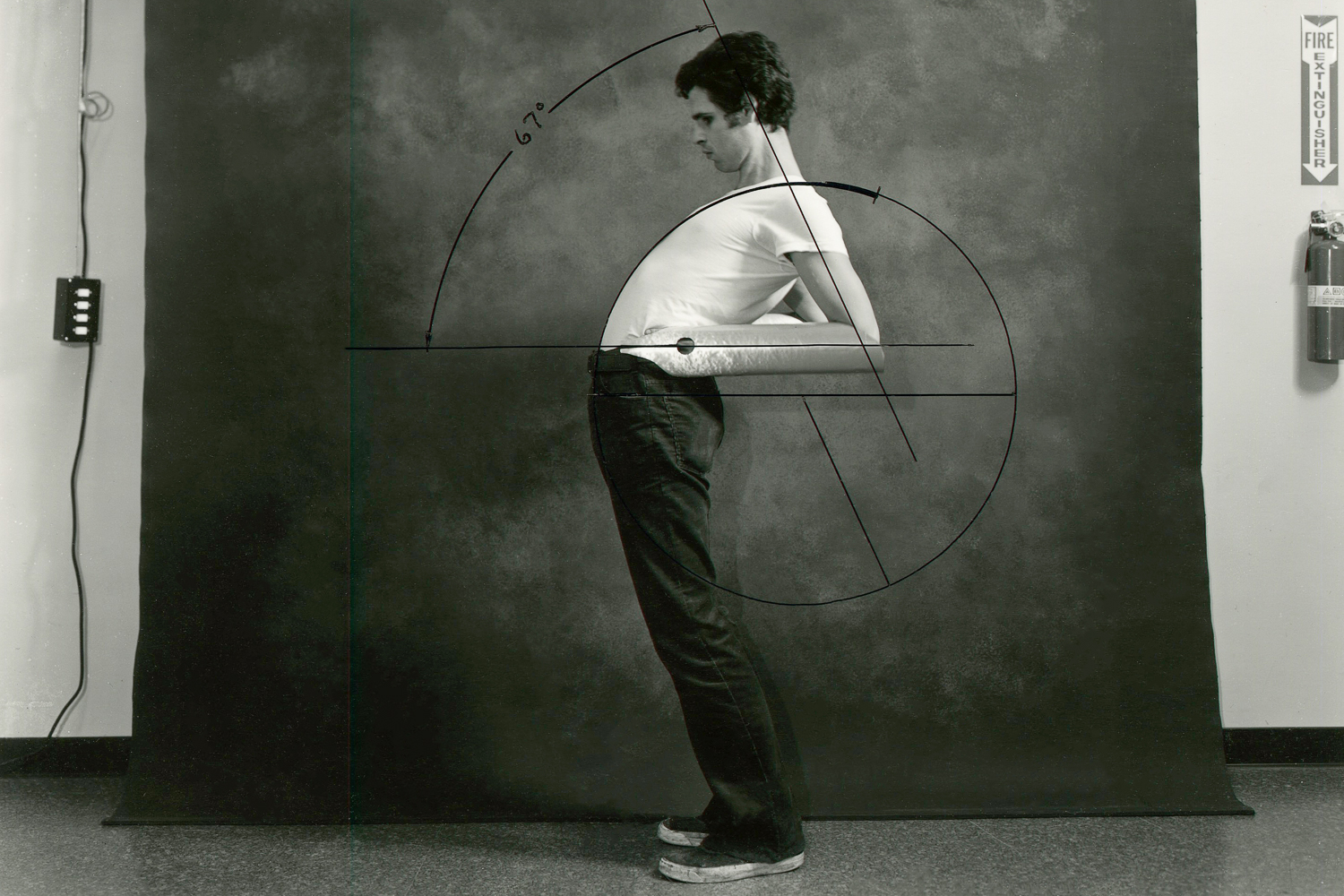 Jean-Kenta Gauthier / Odéon
November 2, 2023 - January 27, 2024
Opening November 1st, 2023

The Art of Robert Cumming
8 September 2023 - 27 January 2024
Jean-Kenta Gauthier Odéon
5 rue de l'Ancienne-Comédie 75006 Paris
&
Jean-Kenta Gauthier Vaugirard
4 rue de la Procession 75015 Paris

Part 1: Drawing for the Camera
8 September - 23 October
Opening reception: Thursday 7 September, 6 - 8 pm
Jean-Kenta Gauthier Odéon

Part 2: Sculpting for the Camera
20 October - 13 January
Opening reception: Thursday 19 October, 6 - 8 pm
Jean-Kenta Gauthier Vaugirard

Part 3: Performing for the Camera
3 November - 27 January
Opening reception: Thursday 2 November, 6 - 8 pm
Jean-Kenta Gauthier Odéon
The Art of Robert Cumming is a three-part exhibition of vintage and rare material examining Robert Cumming's (1943, Worcester, Massachusetts, USA - 2021, Desert Hot Springs, California, USA) "very pictorial conceptual art"* and the implication of drawing, sculpture, installation and performance within his photographic practice.

Opening on Thursday 7 September, Drawing for the Camera is the first part of the exhibition cycle. Presenting a selection of vintage 8x10 in. prints made by the artist as well as never before seen original drawings, the exhibition examines the role played by carefully detailed preparatory drawings devised for Cumming?s conceptual and often humorous photographs. Thus reminding us that the artist first studied and taught painting and drawing in various US universities during the 1960?s. The exhibition also includes original copies of Cumming?s first six artist?s books, a medium he engaged with following Ed Ruscha, and an experimental field in which he reconsidered the usual articulation between texts and images.

Sculpting for the Camera, the second part presented from October 20 in our Vaugirard gallery, examines the role of props, sculptures and installations created by Cumming to compose his photographs. Thus reminding us that early on, Cumming understood the key role of photography as a mean to reproduce - and sometimes improve - sculptural works. He became aware of this dimension in the 1960?s while making photographic reproductions of sculptures created by his friend, the artist William Wegman, with whom he was long associated up to a joint exhibition organised in 1969 by another close friend, the artist Douglas Huebler. If Cumming started focusing on photography at the turn of the 1970?s, he had previously dedicated his practice to sculpture conceived as objects, to be placed on the wall, to be worn and perform through, or to be mailed. The exhibition includes a large group of rare vintage prints as well as mural size prints - Cumming's last project before his passing. On this occasion, the seminal installation 120 Alternatives (1970) - a tipping point for Cumming?s evolution from sculpture to photography, a conceptual work questioning the articulation between photography and sculpture - is recreated in the gallery following the specific instructions left by the artist.

Performing for the Camera, the third and last part of the cycle, presented from November 3 in our Odéon gallery, includes a group of rare vintage and mural prints with photographs resulting from Cumming?s meditative, poetic and often humorous performances realised with the participation of various people - including his friends John Gossage or William Wegman -, isolated or in groups, dressed or naked, wearing diverse accessories or sculptures created beforehand by the artist. On this occasion we will present a mural, real life scale print of the artist?s iconic self-portrait 67-Degree Body Arc off Circle Center (1975).

The Art of Robert Cumming is the first monographic exhibition dedicated to Cumming in France for three decades. Cumming?s works have been extensively presented in institutions and are housed in museum collections including The Art Institute, Chicago, John P. Getty Museum, Los Angeles, Hirschhorn Museum, Washington DC, Louisiana Museum, Denmark, Los Angeles County Museum of Art, Los Angeles, Kyoto Museum of Art, Kyoto, Metropolitan Museum of Art, New York, Museum of Fine Arts, Boston, Museum of Fine Arts, Houston, Museum of Modern Art, New York, San Francisco Museum of Art, San Francisco, Walker Art Center, Minneapolis and Whitney Museum of American Art, New York.
? Jean-Kenta Gauthier, September 2023


* Robert Cumming, interview with Robert Alinder, 1978. Robert Cumming, Very Pictorial Conceptual Art is also the title of a book published by Stanley / Barker coming out in November, with an essay by British writer and curator David Campany.