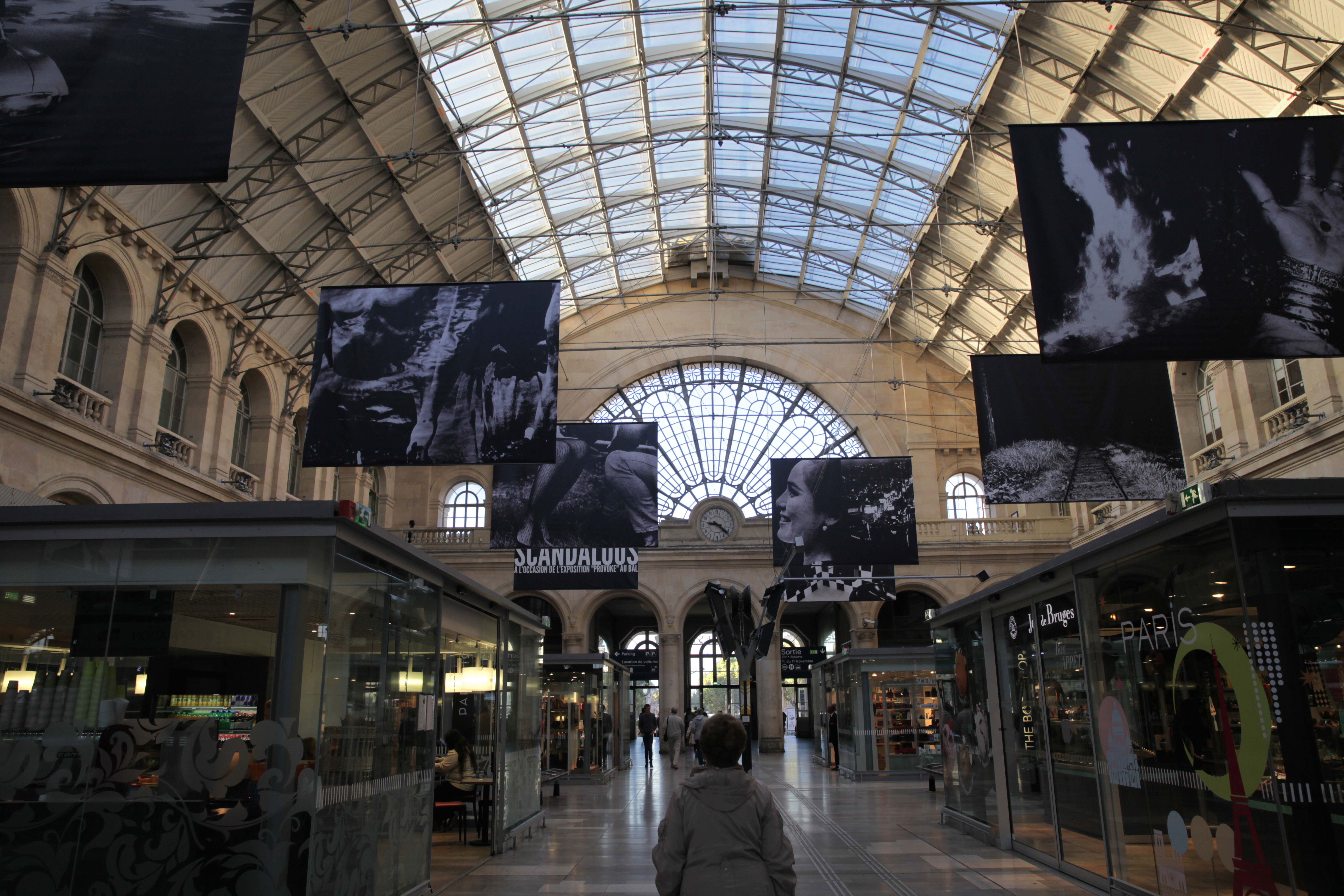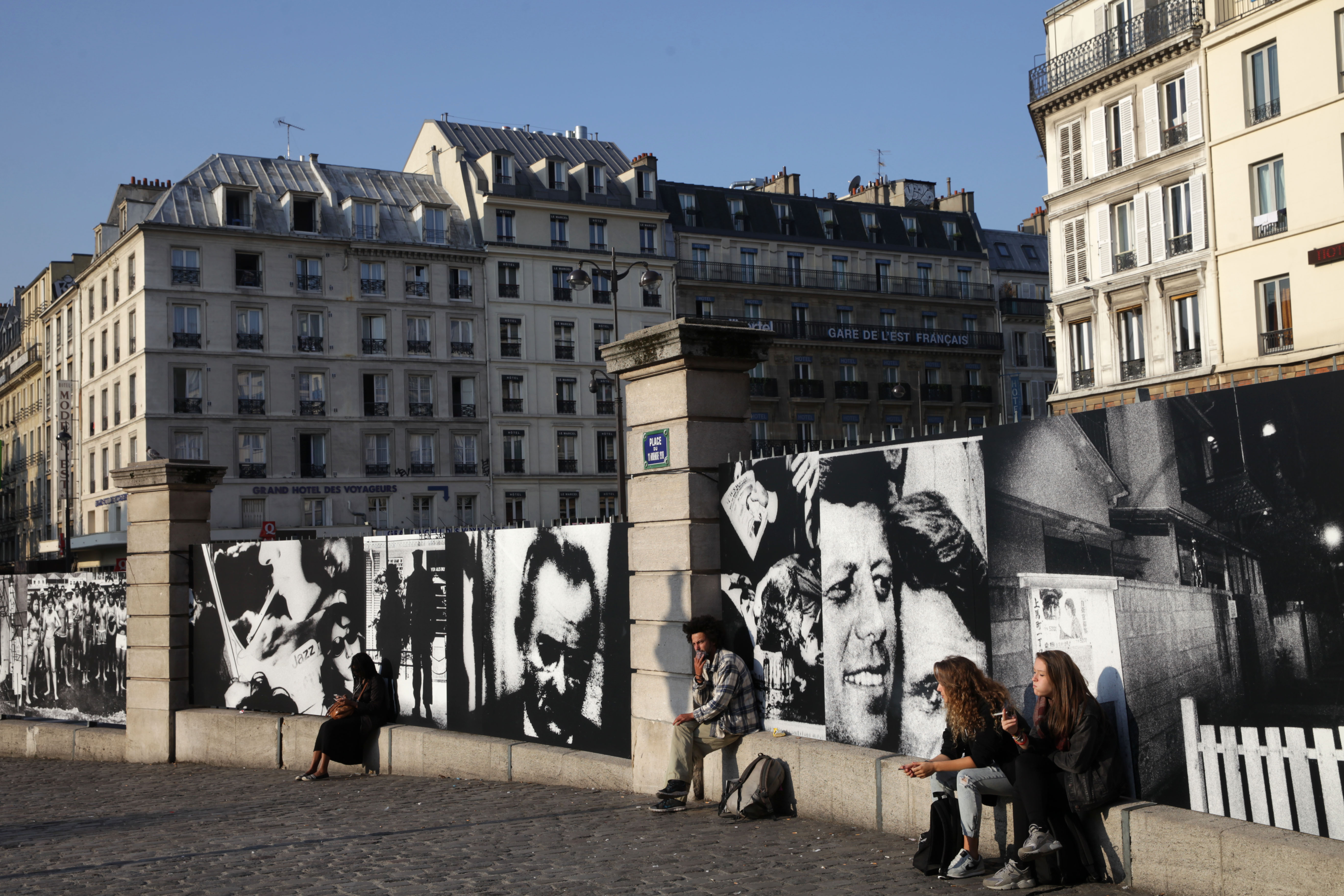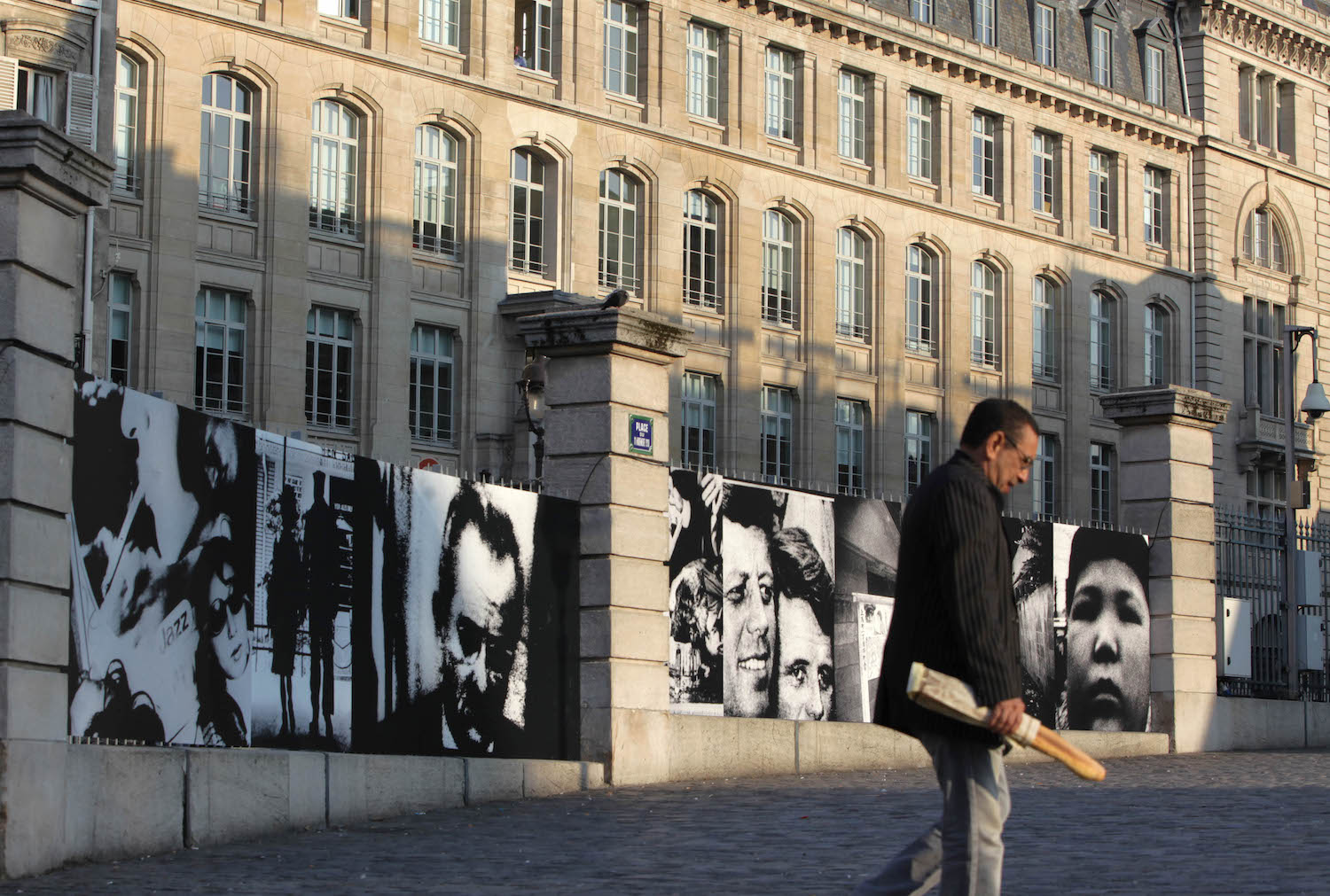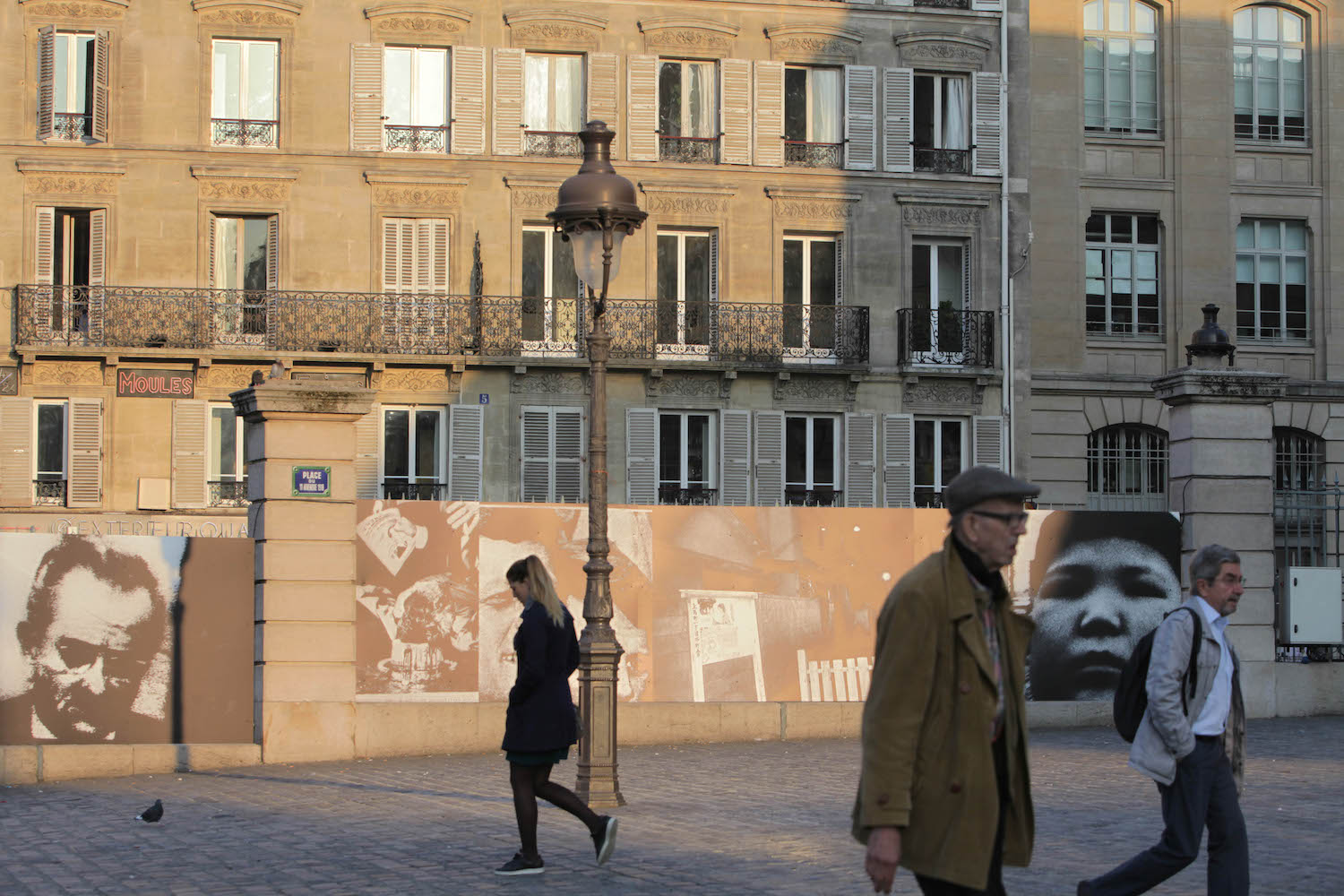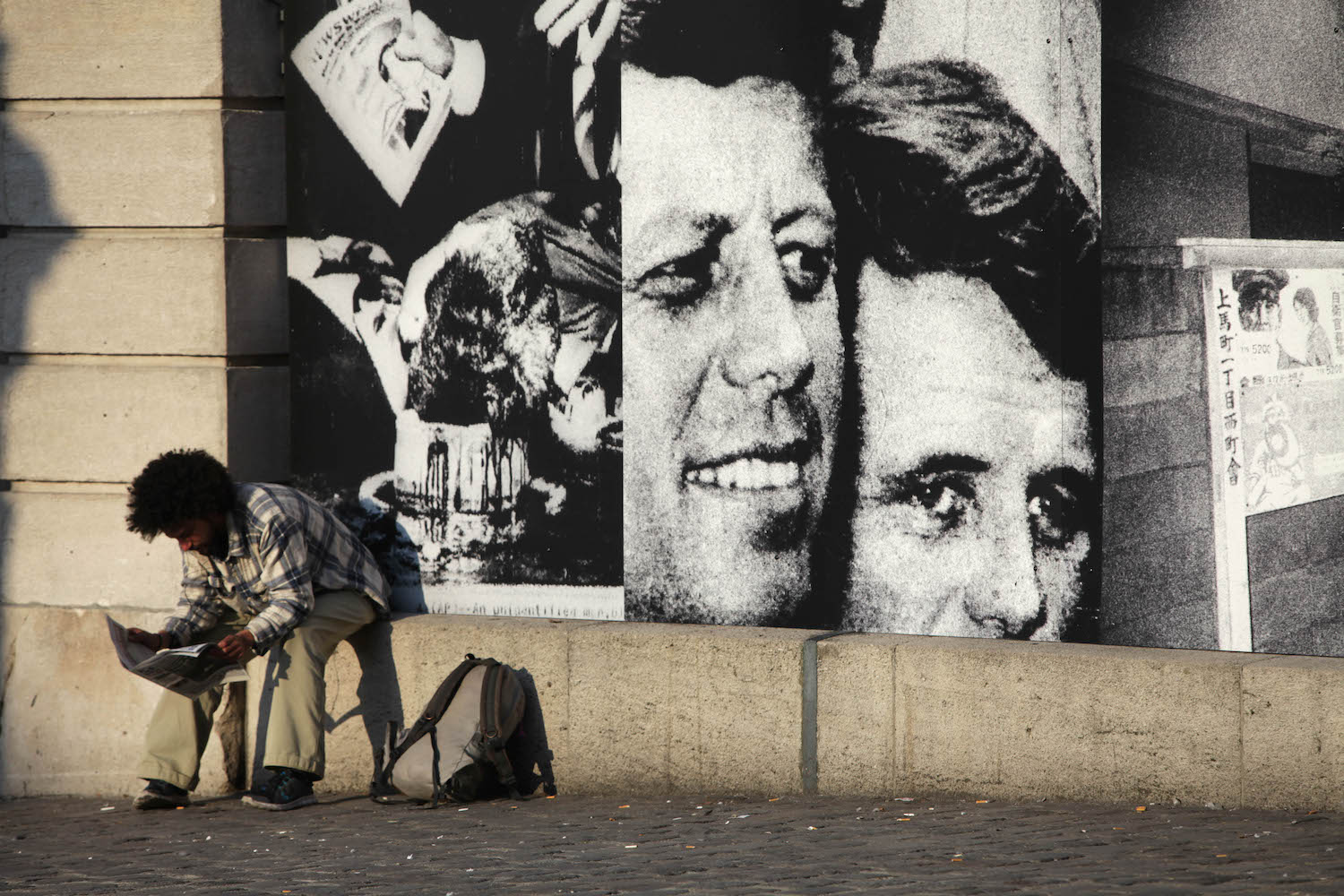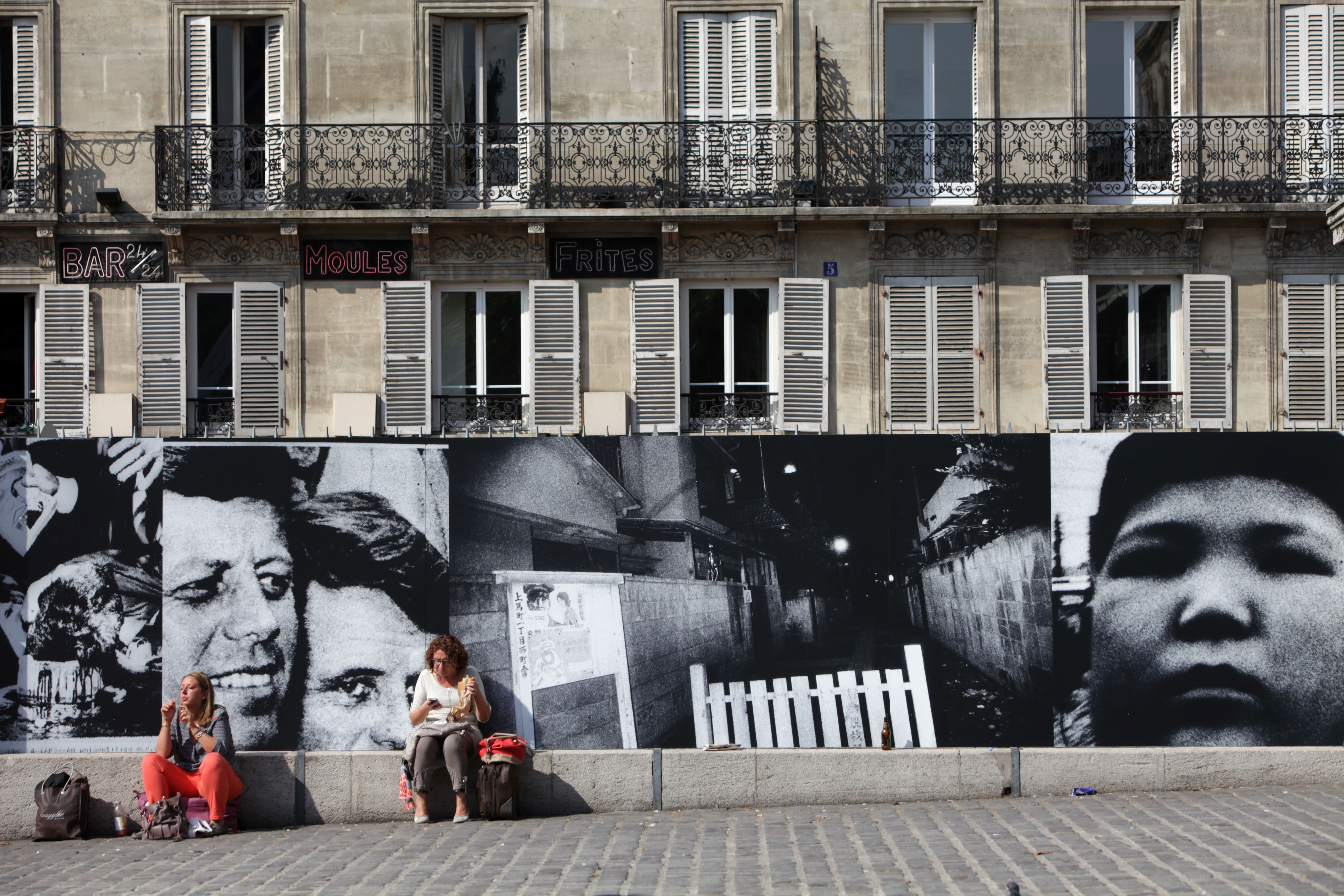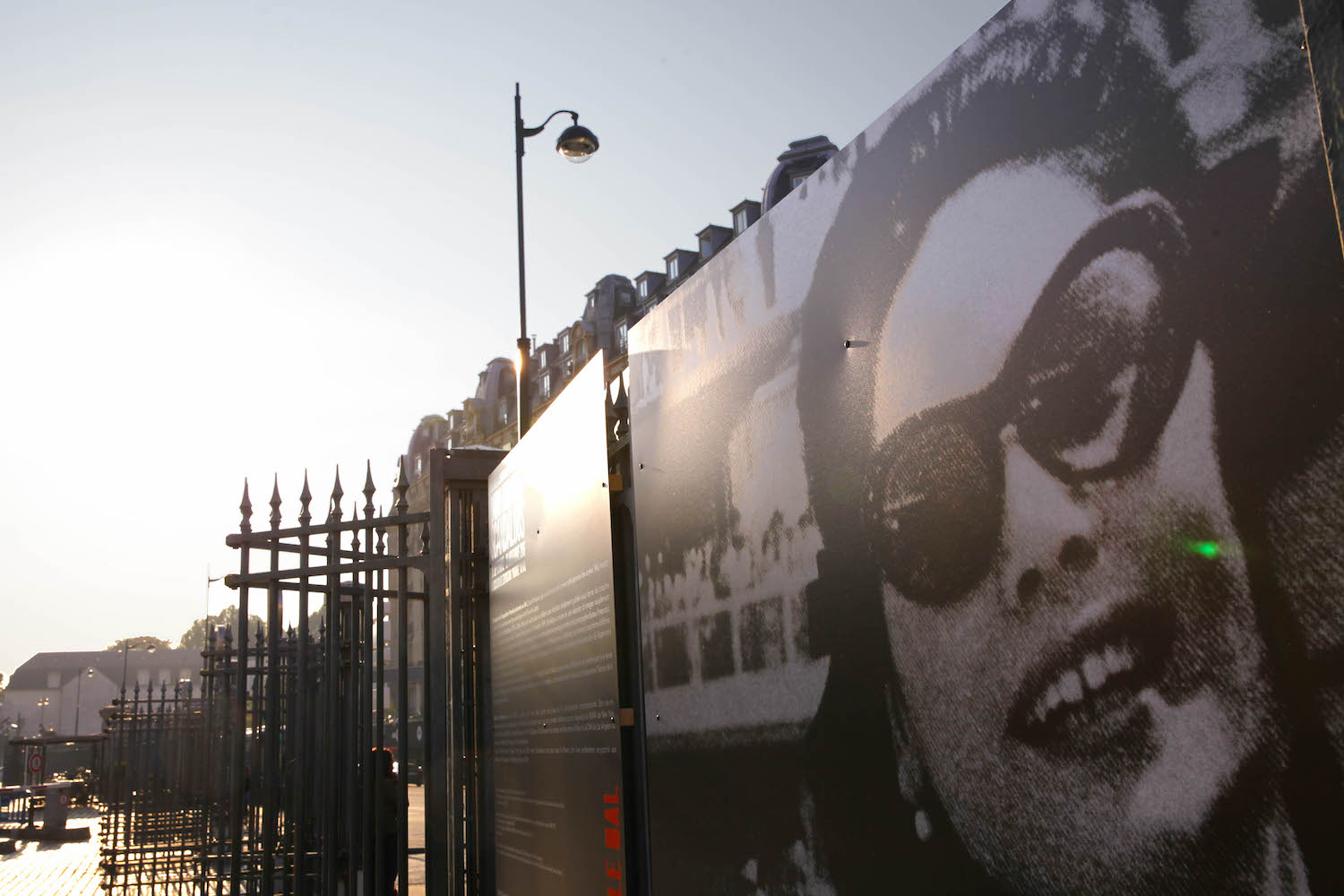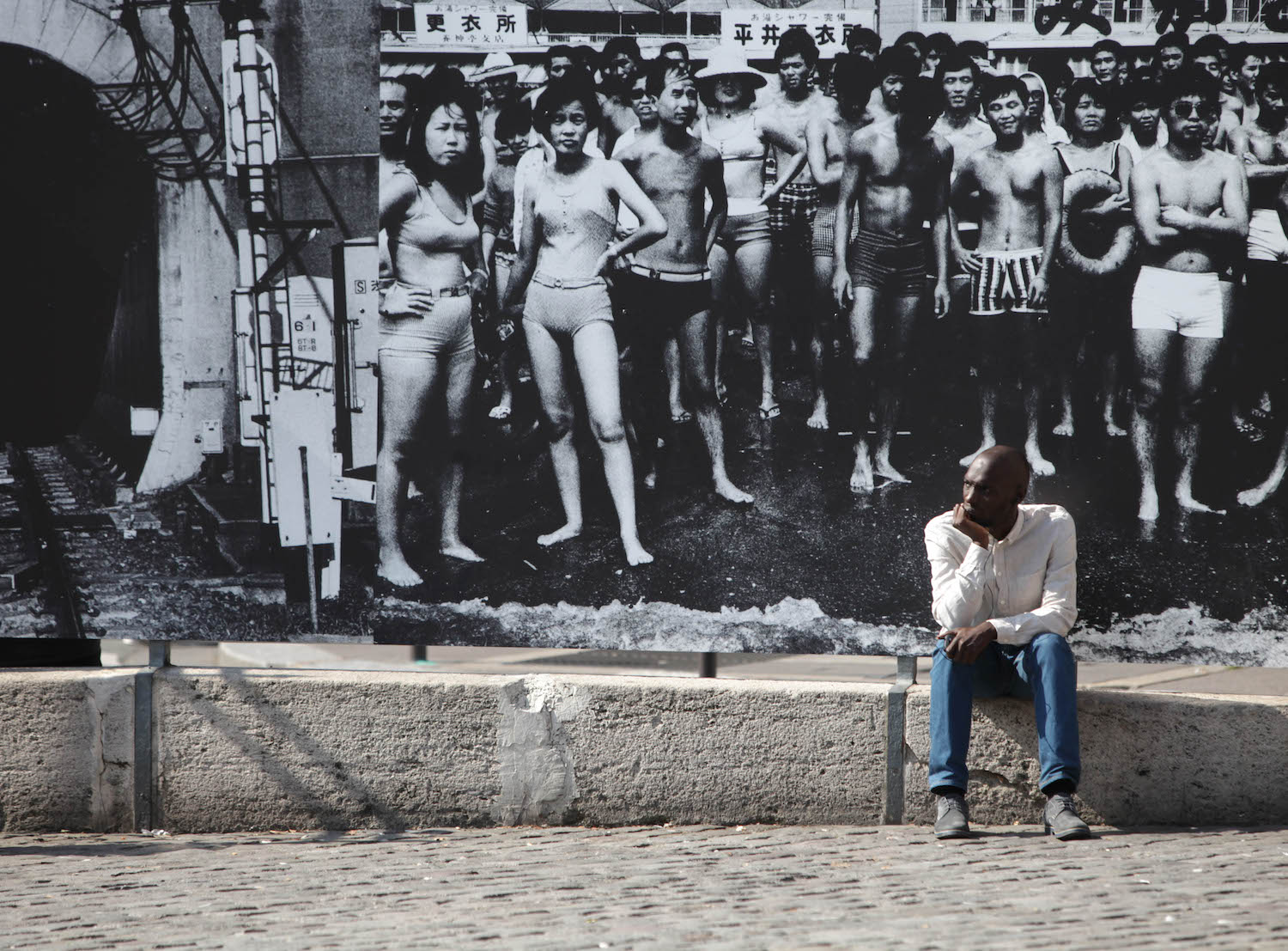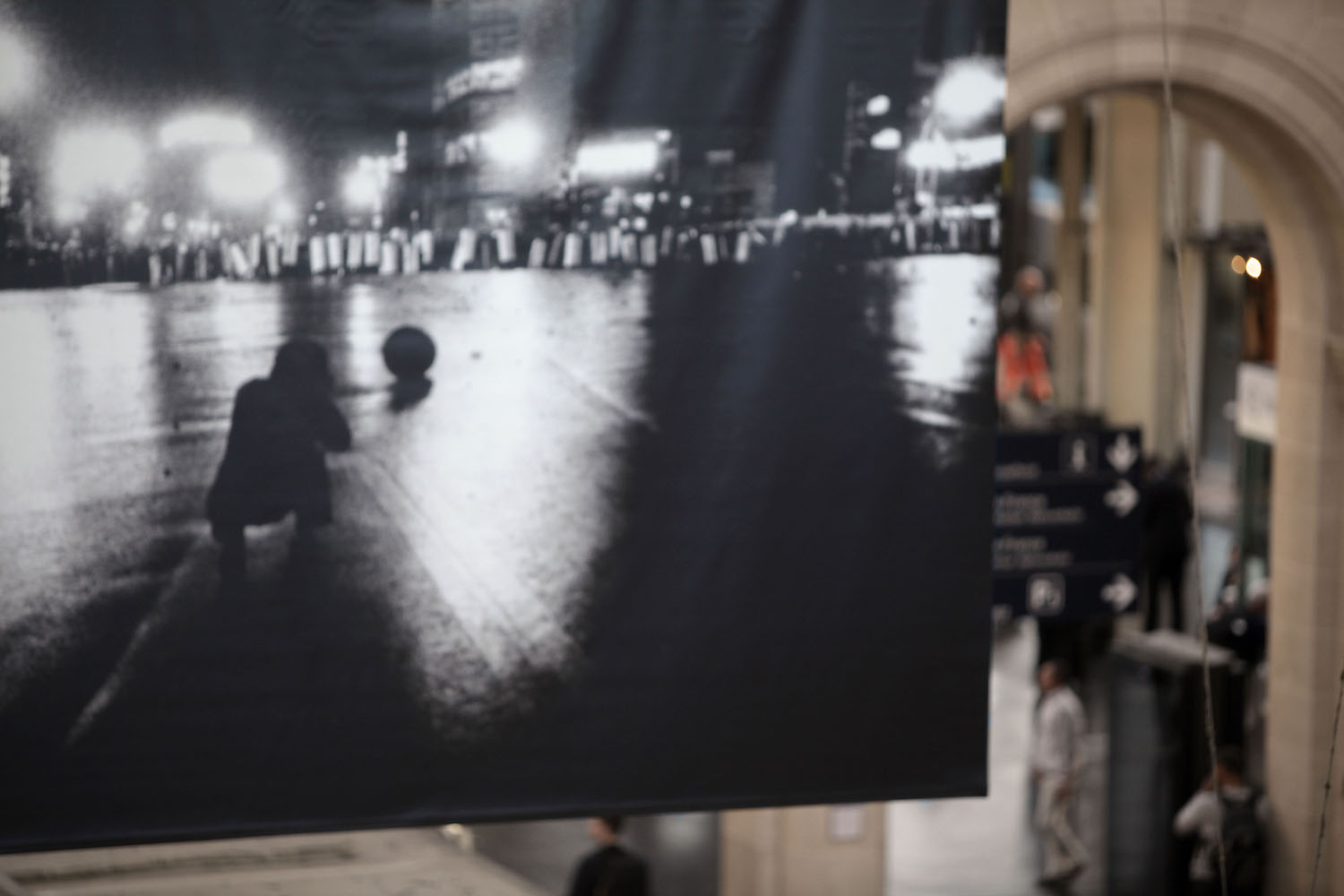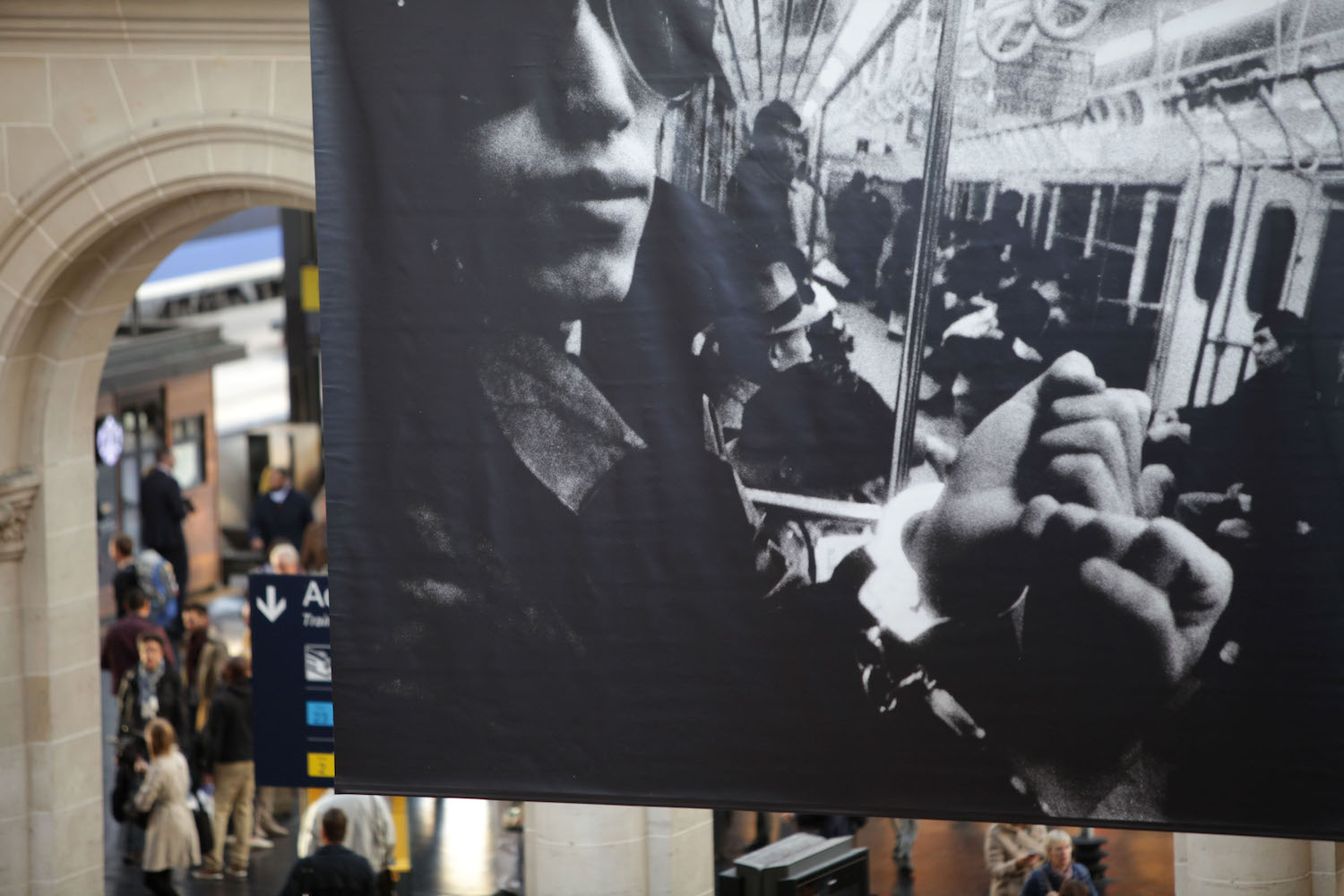 Paris Gare de l'Est
September 19, 2016 - November 20, 2016
On the occasion of Provoke exhibition at the BAL, SNCF Gares & Connexions and LE BAL present
Daido Moriyama
Scandalous
Exhibition from Sept 19 to Nov 20, 2016
Gare de Paris-Est
On the occasion of the Provoke exhibition presented at the BAL, Daido Moriyama, emblematic figure of the Japanese cult magazine of the 1960s, invests the Gare de l'Est to draw a symbolic line between Paris and Japan.
With the installation Scandalous (2016), Daido Moriyama updates his famous series Accident originally published as a chapter in the Japanese magazine Asahi Camera, between January and December 1969. Scandalous consists of a selection of "visually scandalous images", according to the artist. Daido Moriyama dramatically breaks with a long tradition of auteur photography. It reproduces, reframes and signs images of events, celebrities or news items taken from the press, in television, in the cinema or in the form of posters. This gesture of appropriation operates at the same time a critique of the chaotic flow and voyeurism of the media, and a restitution of the lived experience of a subjective and fragmented "all images".
It is on the basis of this work that the critic and photographer Takuma Nakahira will ask Moriyama to take part in the magazine Provoke in 1969, assigning to photography, this "matter to provoke thought," a radically new role that will upset the history of world photography.
Daido Moriyama, born in 1938 in Japan, is one of the leading figures of contemporary photography. His work, developed over the last five decades, has been exhibited in leading institutions including the MoMA of New York, the San Francisco MoMA, the National Museum of Art in Osaka, the Tate Modern in London, les Rencontres d'Arles Los Angeles LACMA orla Fondation Cartier pour l'art contemporain. Daido Moriyama is the author of more than 200 books. Scandalous appeared in the form of a fully screen-printed book published by Akio Nagasawa Publishing (Tokyo) in 2016.
Exhibition presented by SNCF Gares & Connexions and LE BAL in collaboration with the Daido Moriyama Photo Foundation and the galleries Akio Nagasawa (Tokyo) and Jean-Kenta Gauthier (Paris) in partnership with Picto
As part of the exhibition Provoke - Entre contestation et performance / Photography in Japan 1960-1975 at LE BAL from September 14 to December 11, 2016
For all images of the Scandalous installation: © Daido Moriyama Photo Foundation, courtesy of Daido Moriyama, Akio Nagasawa Gallery | Publishing (Tokyo) and Jean-Kenta Gauthier (Paris)