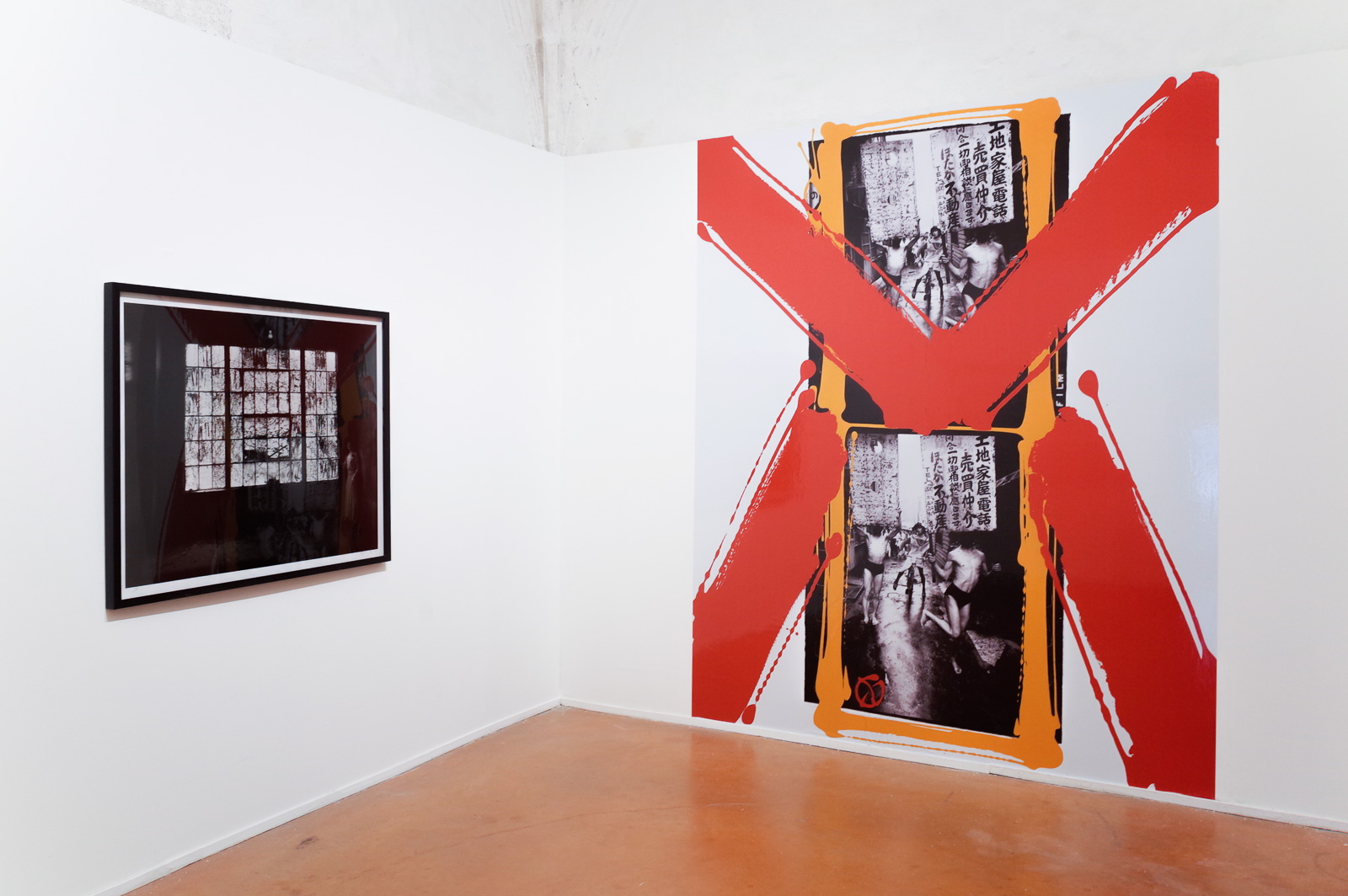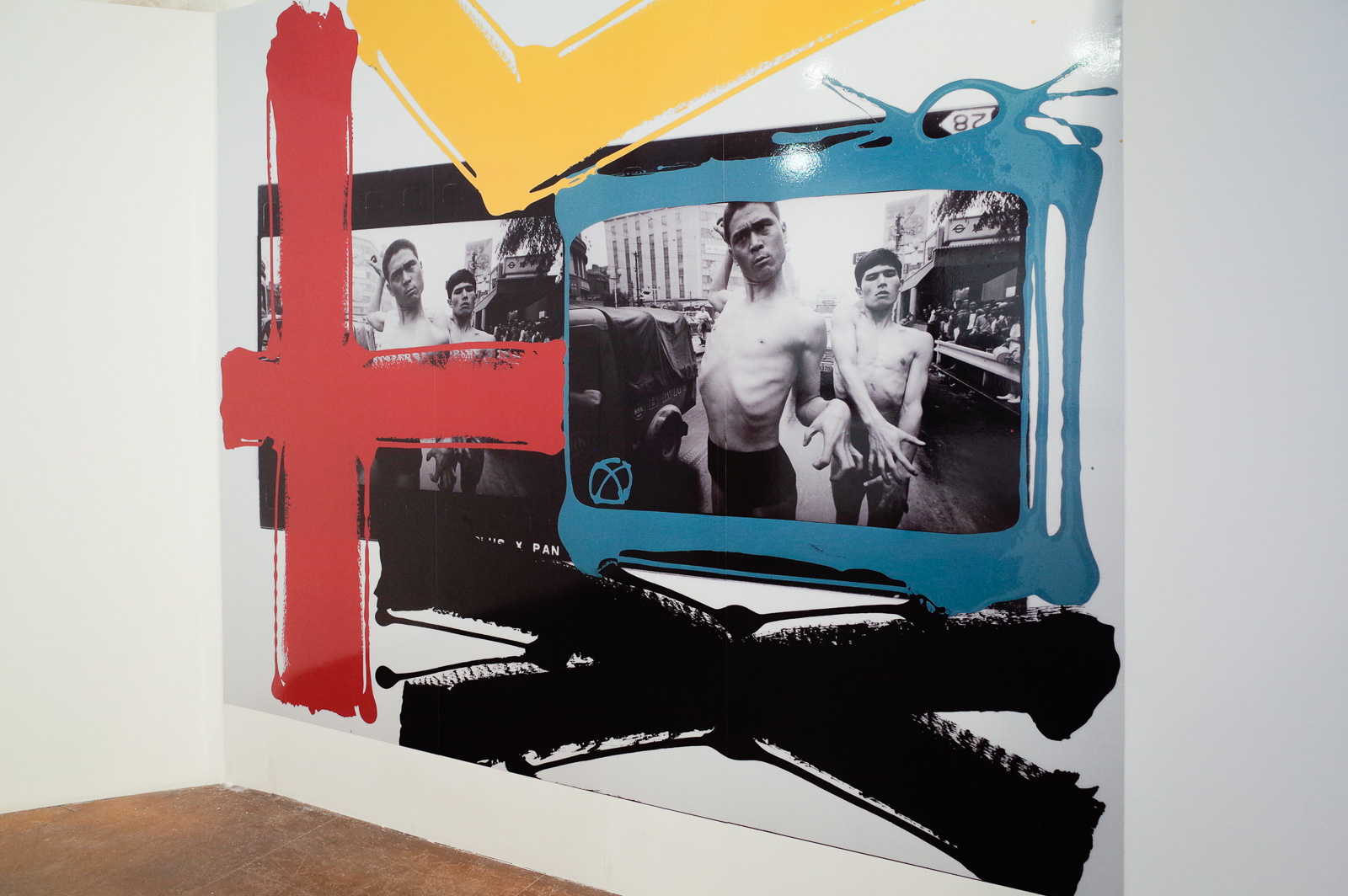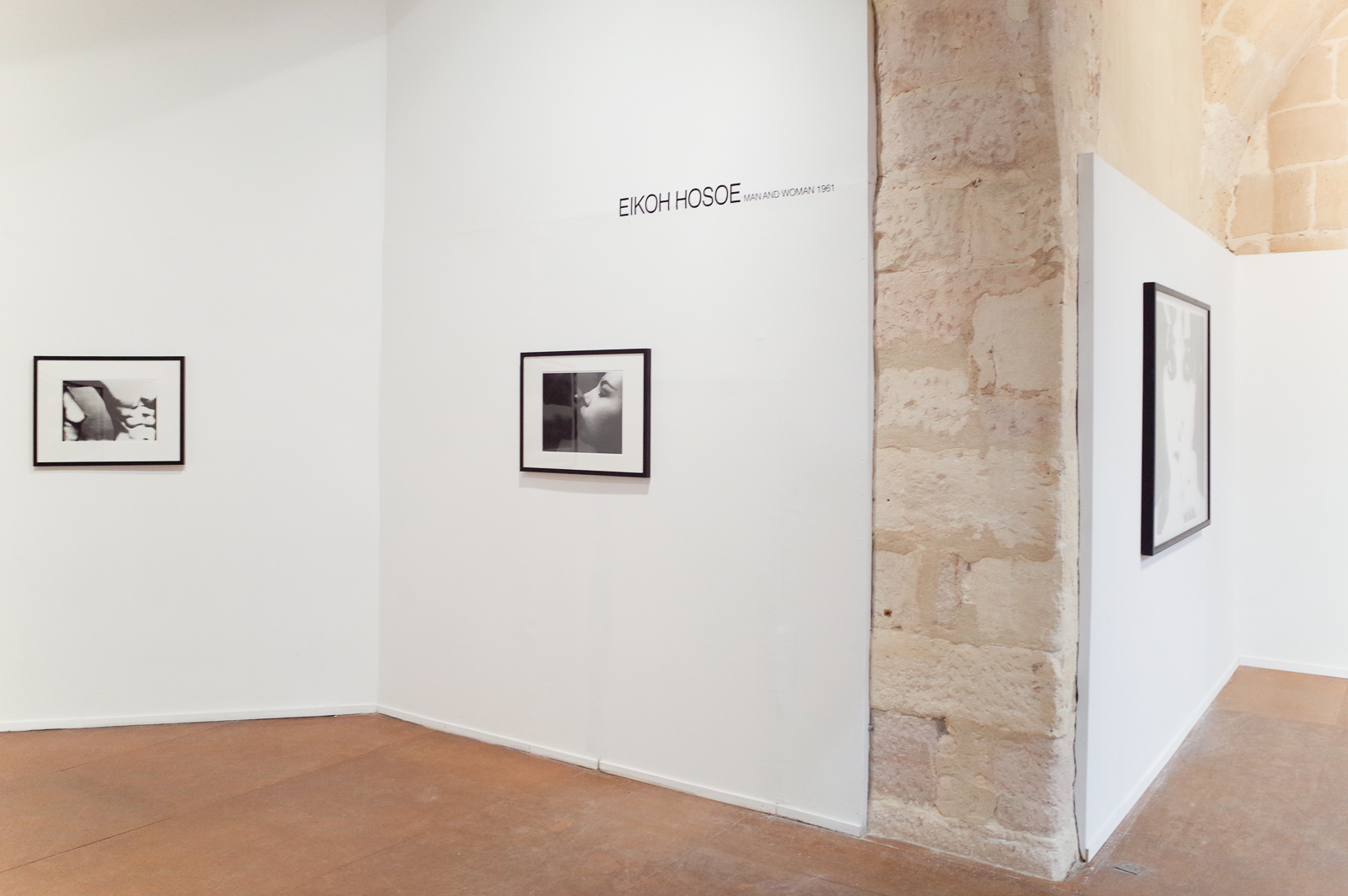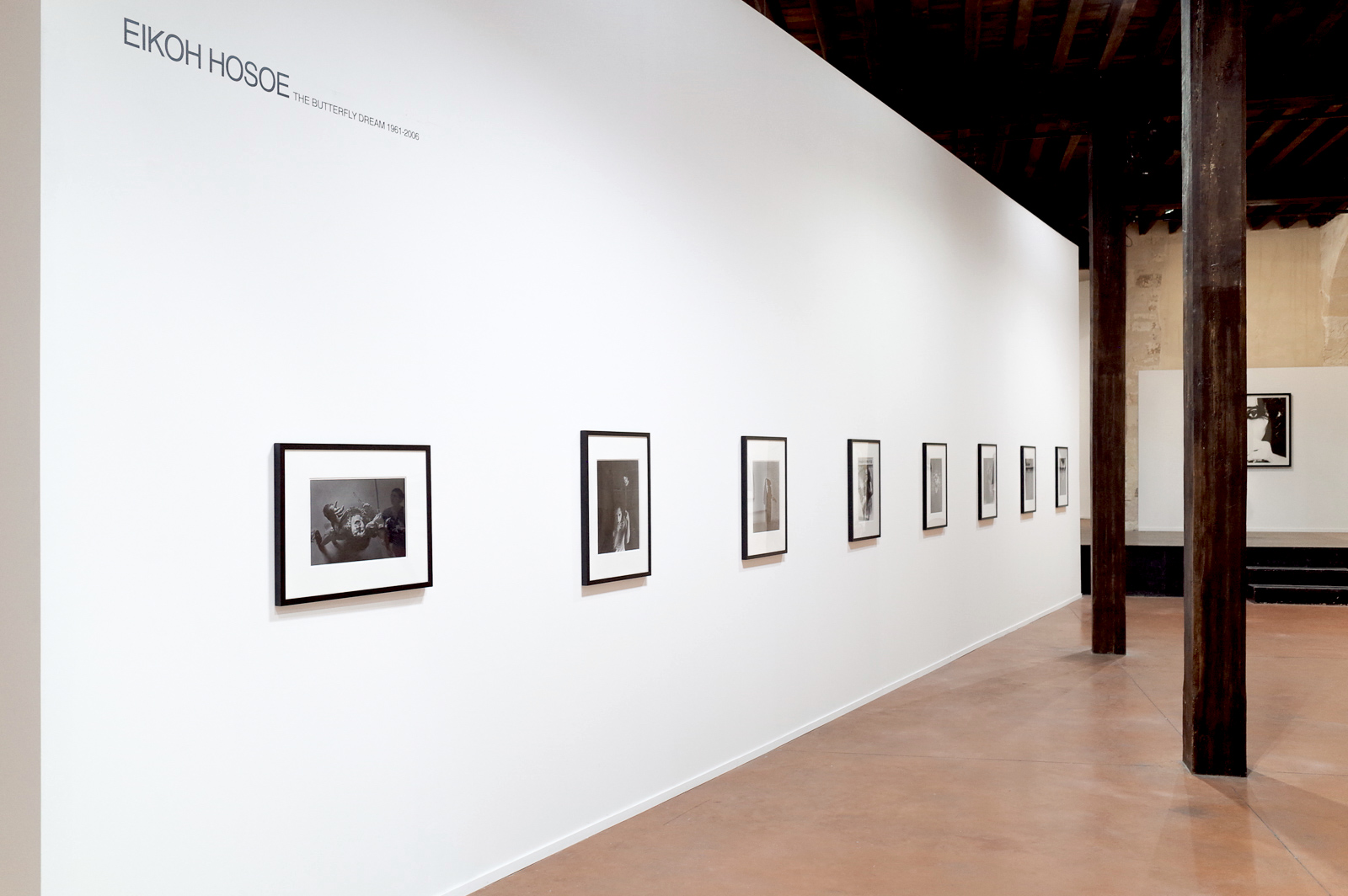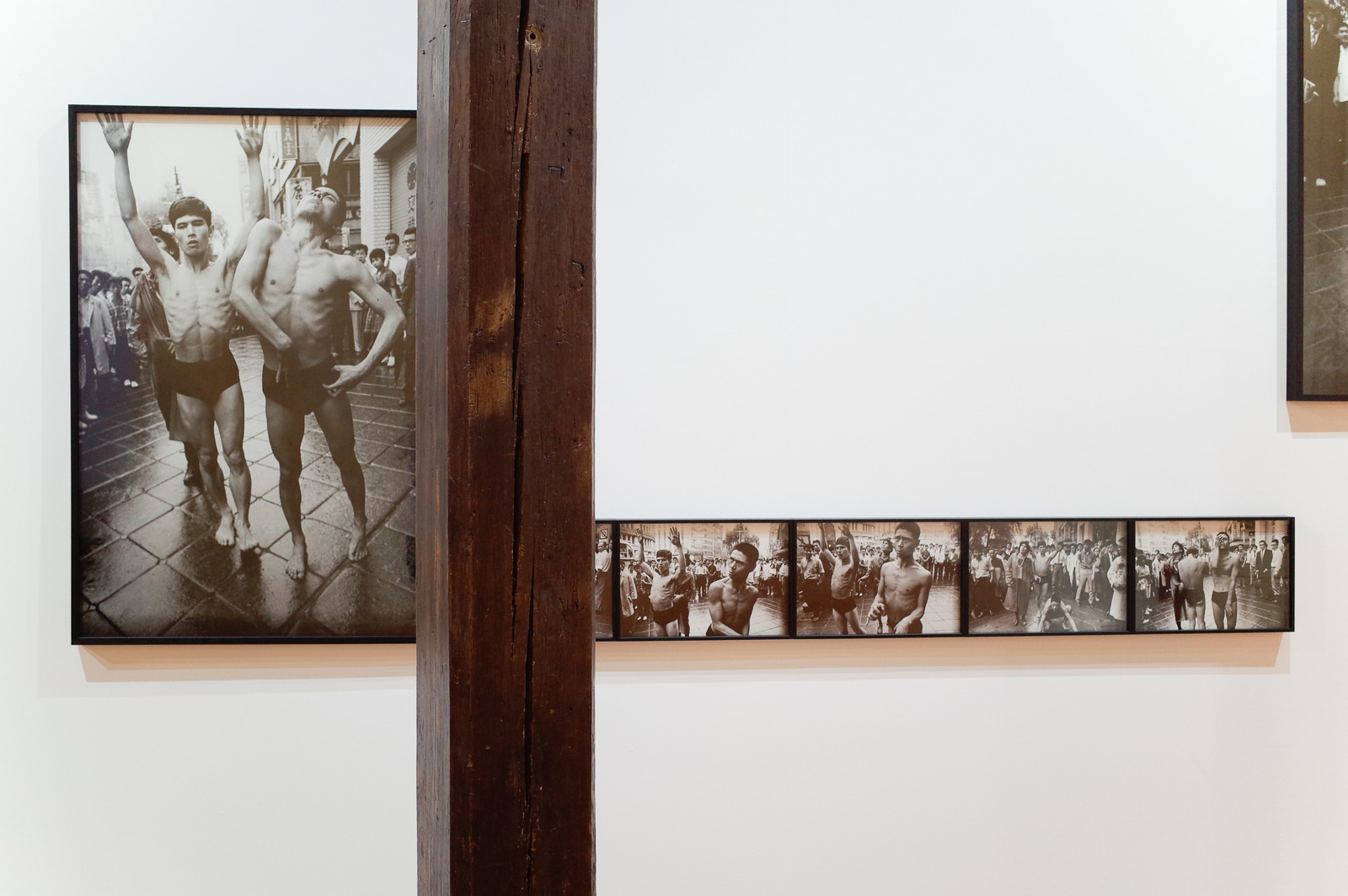 Les Rencontres d'Arles, Arles, France
July 4, 2016 - August 28, 2018
The exhibition 'Pas de Deux' brings together the photographs taken by Eikoh Hosoe and those taken by William Klein of Kazuo Ohno (1906?2010), the cofounder of the Japanese dance form Butoh. 'Pas de Deux' also interrogates the performative aspect of the photographic act.

The masterly book 'The Butterfly Dream' (2006) recounts the intense collaboration between Eikoh Hosoe and Kazuo Ohno from 1960 through 2005. Beyond the idea of a photographer recording an ephemeral performance, this is an artwork in which Kazuo Ohno dances for the camera of Eikoh Hosoe, who, in return, stages and directs him through photography, in such a way that it becomes impossible to tell who is leading whom. Eikoh Hosoe's first book, 'Man and Woman', published in 1961, already showed the strength and beauty of dancing bodies. 'The man' in the series is Tatsumi Hijikata, the other founder of butoh. In 1969, Hosoe directed him in his work Kamaitachi.

In 1961, William Klein went to Japan and created photographic work that would be published in 1964 under the title Tokyo. Fascinated by a changing city making  turning towards modernity with the approach of the 1964 Olympics, Klein explored its neighbourhoods with the onsite help of Eikoh Hosoe and the members of the VIVO collective, which the latter had cofounded. William Klein also met Kazuo Ohno, his son Yoshito Ohno, and Tatsumi Hijikata, all three of them avant-garde artists who were at the source of Butoh. Under the guidance of Kazuo Ohno, they posed and danced for William Klein's camera in the streets and metro stations of the Shimbashi neighbourhood. Without being aware of it, William Klein created one of the most important groups of photographs documenting the origins of Butoh. Only four photographs from this collaboration were published in Tokyo. 'Pas de Deux' displays a wide selection of photographs, never before published, that capture this dance for four and reveal the photographer participating in the performance.