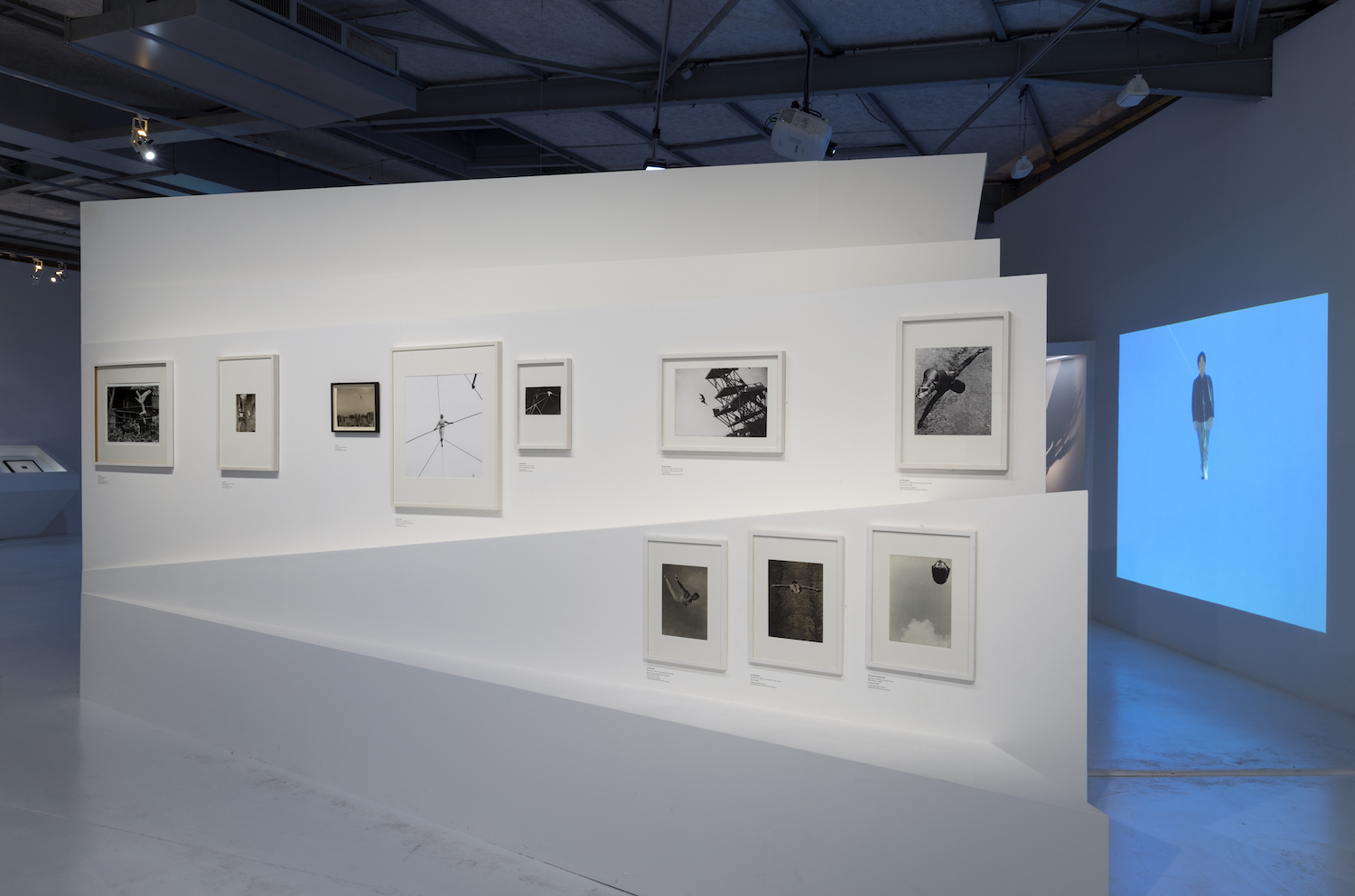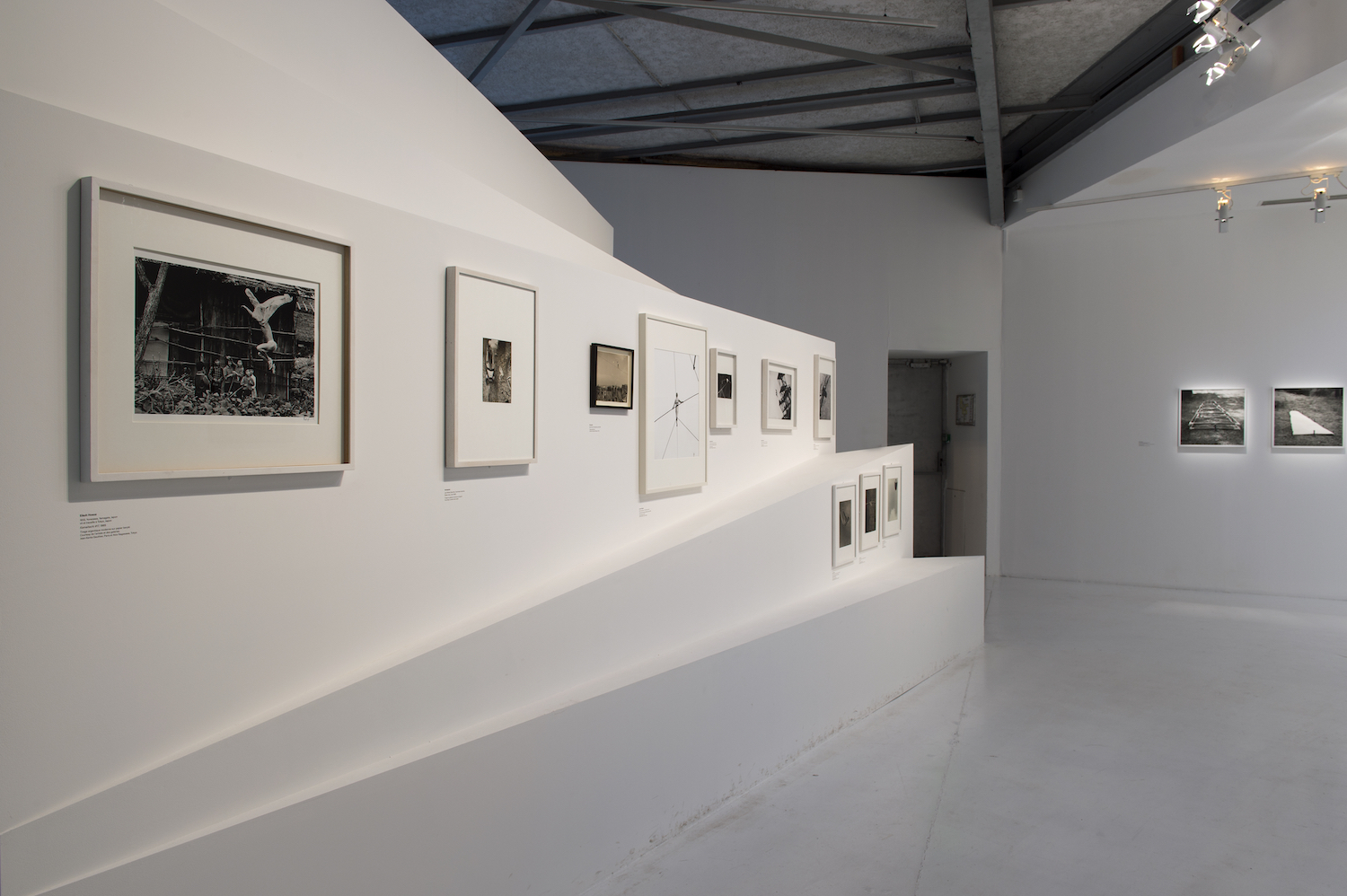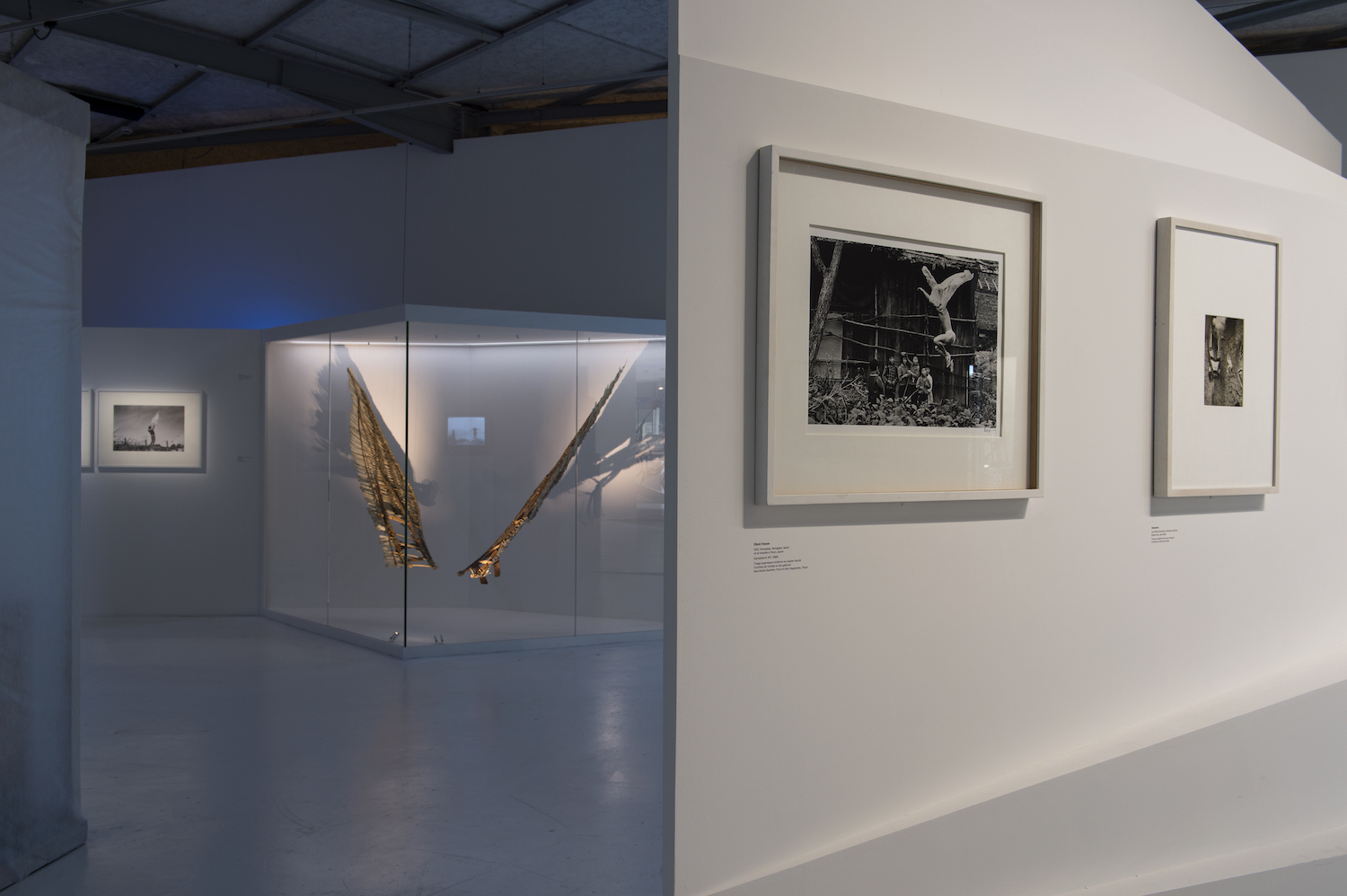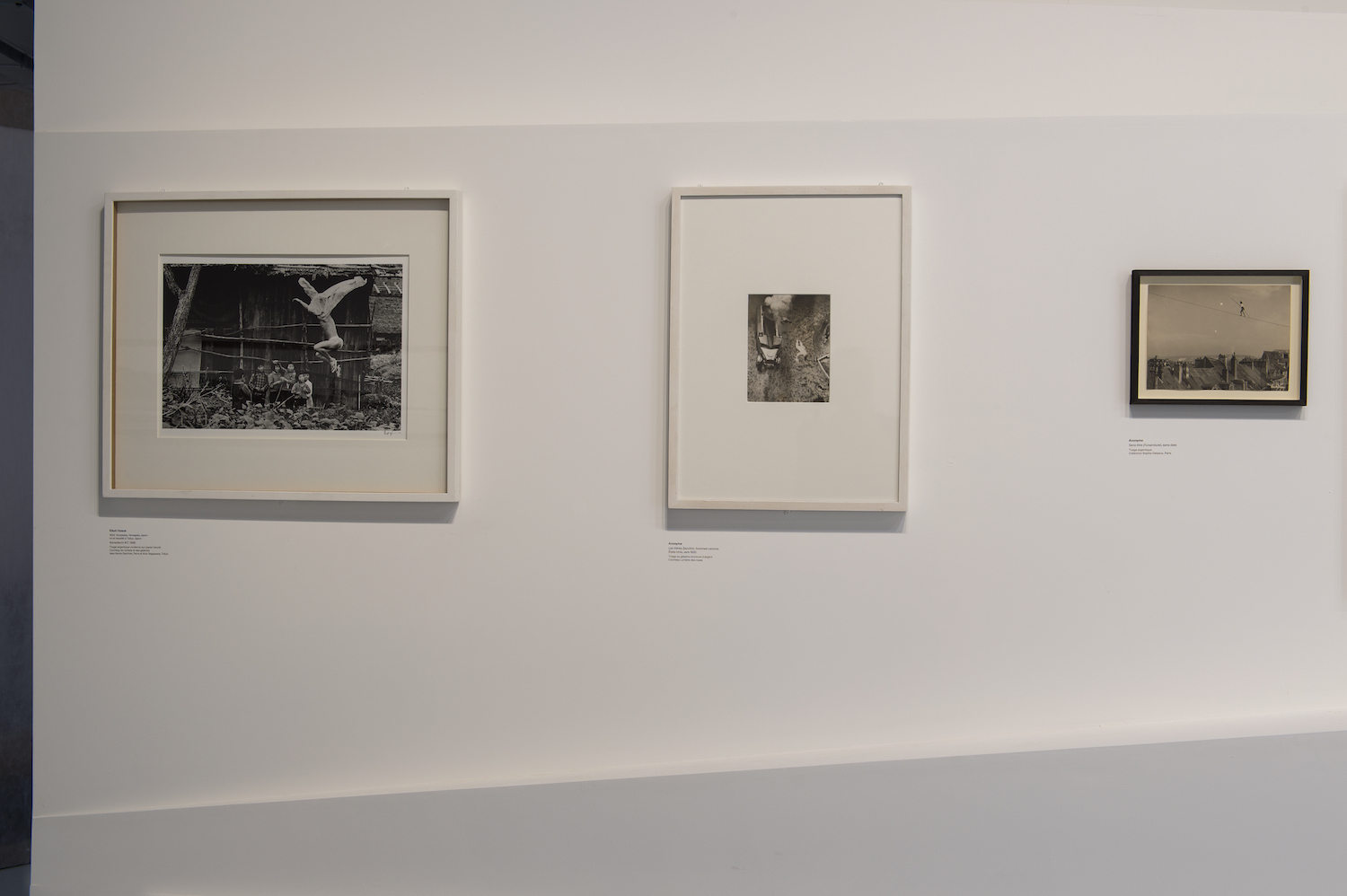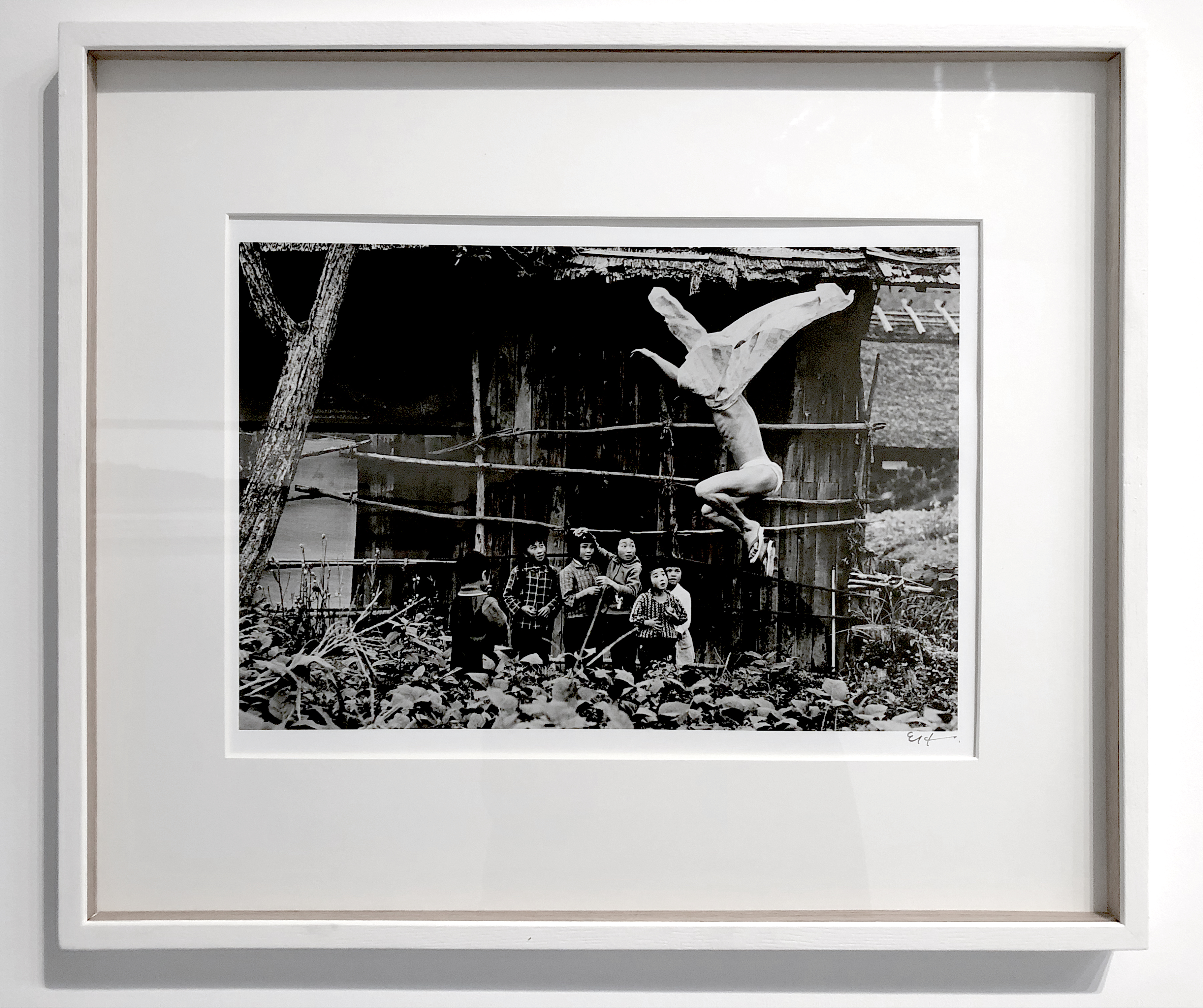 [group exhibition]
La maison rouge, Paris
June 16, 2018 - October 28, 2018
We are delighted to announce that Eikoh Hosoe (b. 1933 in Japan) is taking part in L'Envol, the last exhibition organized at La Maison Rouge, Paris, from June 16 to October 28, 2018. The work on view is a gelatin silver print of an iconic photograph entitled Kamaitachi 17 (1965) from the artist's famous Kamaitachi series.

This historical series, realized from 1965 to 1968 by Eikoh Hosoe and 'butoh' founder Tatsumi Hijikata, stages Hijikita as a 'kamaitachi', a Japanese folkloric demon armed with sickles and moving in the wind. Legend has it that any person who unfortunately encounters a 'kamaitachi' would endure inexplicable and incommensurable sufferings. Eikoh Hosoe (born Toshihiro Hosoe in 1933), and Tatsumi Hijikata (born Kunio Yoneyama, 1928-1986), are both natives from the Japanese Northern region of Tohoku. Kamaitachi (published as a book in 1969), a masterpiece of collaboration between a photographer and a dancer, features photographs made successively in the rural land of Akita prefecture in the T?hoku region (where Kamaitachi 17 was staged), and the Shibamata and Sugamo districts in Tokyo.

L?envol is the final exhibition at La maison rouge, which will close its doors for the last time on October 28, 2018. Antoine de Galbert has invited Barbara Safarova, Aline Vidal and Bruno Decharme as co-curators. Together, these specialists in art brut and contemporary art have imagined an exhibition that examines mankind's dream of flying ? though without any reference to those who have actually made this dream come true. As always at La maison rouge, the curators have considered the subject matter independently of 'categories' to bring together works of art brut, modern, contemporary, ethnographic and folk art. A walk through the various themes reveals a succession of some 200 works, including installations, films, documents, paintings, drawings and sculptures.