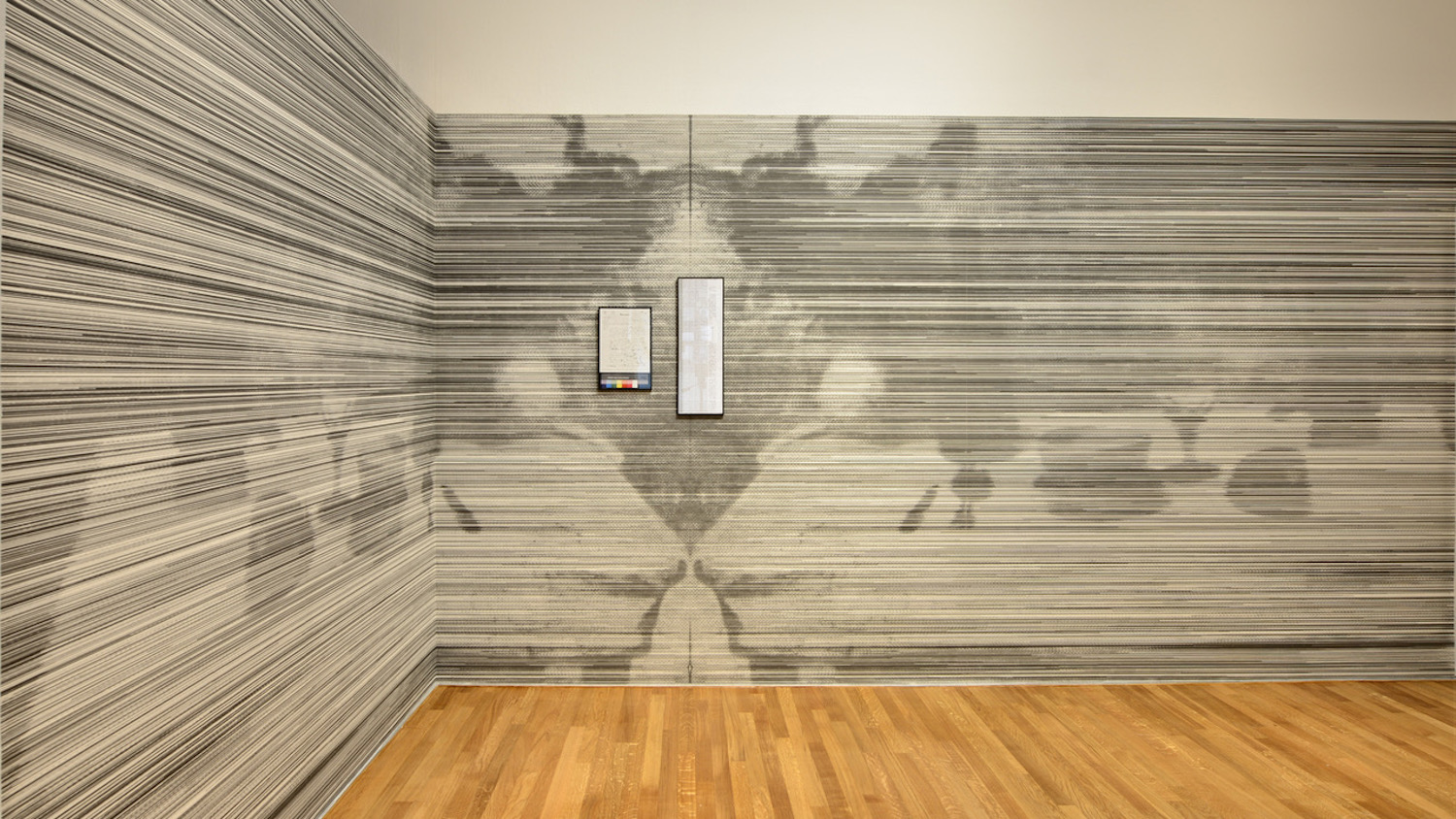 [group exhibition]
Foam Fusion festival, Foam Amsterdam
June 9, 2017 - June 11, 2017
RaphaŽl Dallaporta, 'Correspondance (after N. Niťpce, La table servie, 1822-1833?)' (2015)
From the 1820's, Louis Daguerre and Nicťphore Niťpce, two inventors of photography, started a correspondance about their discoveries using an encrypted language based on numbers. RaphaŽl Dallaporta used a digitalized file of 'La Table servie', a lost photography by Nicťphore Niťpce, and implemented the secret numbers within the file code.

Mural pigment print 250x905 cm (dimensions variable), two framed prints 60x20 am and 36x23 cm each.

An installation presented during the Foam Fusion festival, June 9 - 11, 2017, at Foam Amsterdam.